ArticleContent
2021 Buyer's Guide To CBD Oil For Dogs

By Erica DeLoach | Published December 3, 2021
Looking to buy CBD Oil for your dog?
1. 2021 Buyer's Guide To CBD Oil For Dogs
Buying CBD oil for dogs can be overwhelming with all the options and information out there. The market is filled with so many CBD pet products in general, let alone the sublingual CBD oil for dogs available.
So we put together a Buyer's Guide to CBD Oil for Dogs to make it easier!
2. What To Look For When Buying CBD Oil For Dogs
There are many things to look for when buying CBD oil for dogs, including third party lab product testing, veterinarian support, properly-informed companies who provide education & resources, transparency, unbiased reviews, community involvement, and more.
3. Third Party Lab Tests For CBD Dog Oils
Third party lab test results should always be readily available for all CBD pet products. Third party lab tests for CBD oils are necessary so we know a CBD pet oil has the advertised milligram amount of CBD and other claimed plant compounds. Lab tests tell us where the hemp comes from and how it's extracted. It also confirms the CBD oil has been tested for solvents, mold, pesticides, or other harmful additives that can negatively impact our dog's health.
All Bailey's CBD oils and CBD pet products are tested with the third party lab, Cannalysis, to ensure potency is where it should be. Test results are easily found on our website.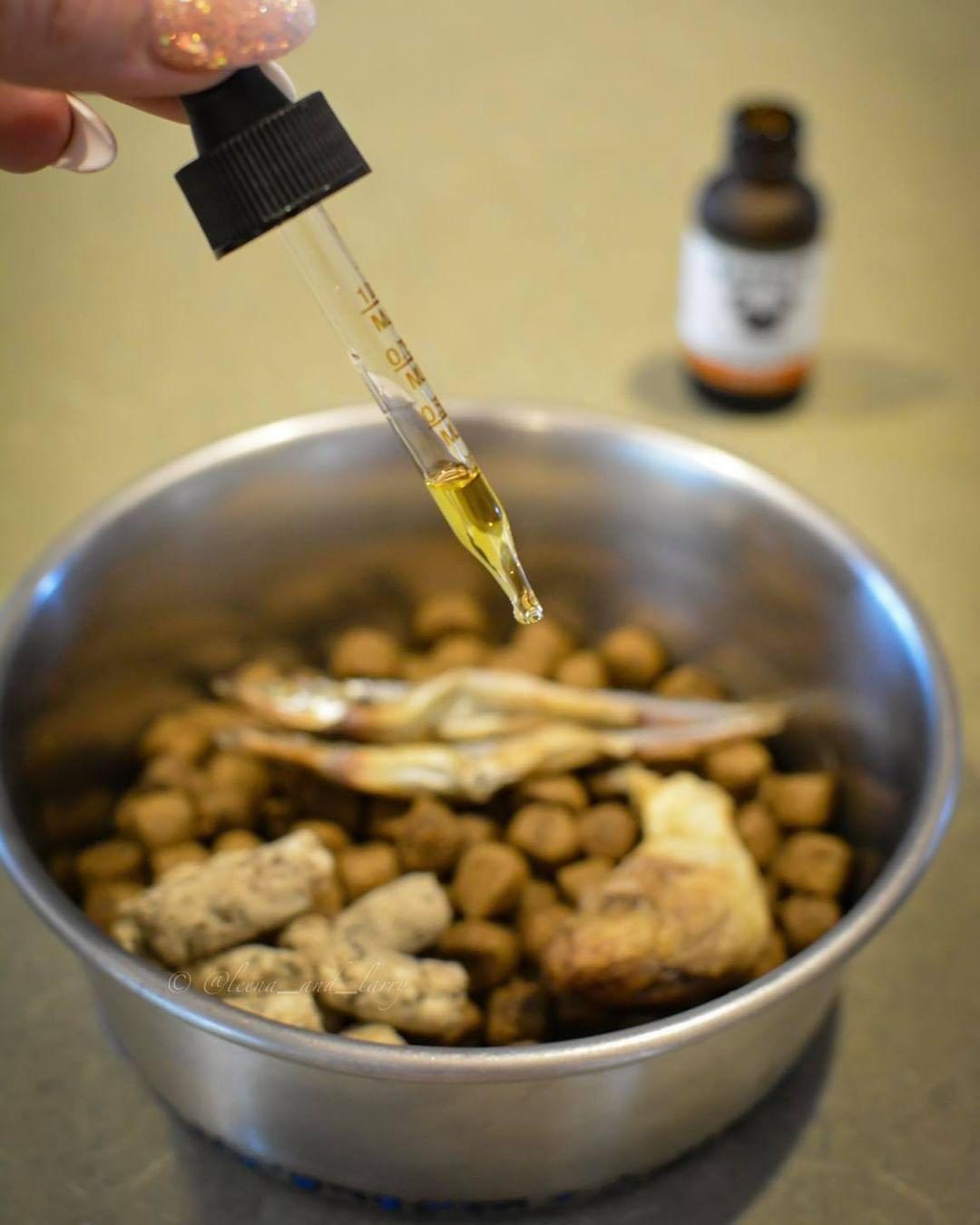 4. Veterinarian-Supported CBD Pet Brands
Even though the FDA has not yet approved CBD, there are many licensed veterinarians who are well-educated about the use of CBD and specialize in the endocannabinoid system.
An understanding of the endocannabinoid system is essential in understanding and using CBD for pets.
The endocannabinoid system helps regulate our pup's vital physiological functions, including sleep, metabolism, inflammation response, pain, wound healing, memory, general health, and much more. It also heavily impacts the nervous, endocrine, digestive, and immune systems.
Bailey's CBD is partnered with respected veterinarian in Colorado, Dr. Robert Silver. Dr. Silver has many years of CBD clinical research experience on cats, dogs, and horses. He has found full-spectrum CBD oil can be a great option for pet parents to support healthy pet lives and help them age gracefully.
All Bailey's products are made under the assured guidance and strict scrutiny of Dr. Silver, and each bottle of our CBD oil comes with his easy-to-use guide.
5. Intentionally-Calibrated CBD Pet Products
Because of this veterinarian guidance, Bailey's CBD oil for dogs is intentionally calibrated.
Bailey's CBD oil for dogs is calibrated at 10mg/ml for our regular strength oil and 30mg/ml for our extra strength 2:1 CBD:CBG oil. Dr. Silver's suggested dosing guide helps pet parents know exactly how much CBD is in each individual droplet, as well as every line on the dropper with an accompanying weight guide broken down by 3 tiers.
These tiers include starting maintenance doses for pet parents who want to give their dog CBD ahead of time for long-term, proactive wellness. They also include higher-strength therapeutic dosing for ailing dogs and those in need of more CBD for desired relief.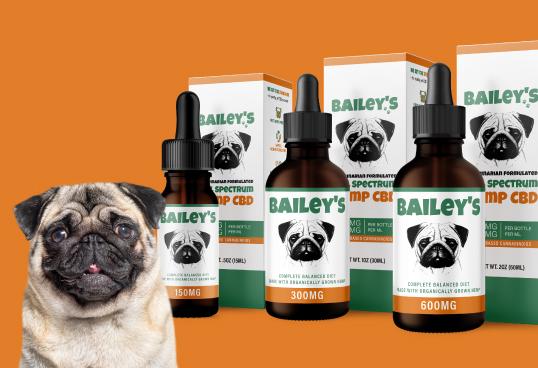 6. Community-Focused CBD Pet Companies
We recommend looking for CBD pet companies who are invested in the community and actively give back.
Community-focused CBD pet companies mean they care about our pet's well-being, sustainability, and the overall impact they have on those around them. We find this community care sets apart many CBD companies from those who focus on making money.
We're proud to say that for every four bottles of Bailey's CBD oil sold, one bottle of CBD oil is donated to a rescue in need. Every bottle counts!
7. Education and Transparency
Any pet company who claims to be passionate about pet health and wellness should most definitely be as educated as possible about the products and ingredients they sell.
Especially in the rapidly changing and growing hemp industry, it is important for CBD pet companies to be able to educate consumers on hemp, the endocannabinoid system, and help them learn how to use it properly. This means the companies make no wild health claims, provide resources, and are transparent about their product manufacturing process.
All Bailey's CBD products use subcritical c02 USDA organic hemp extract that is rich with minor& acidic cannabinoids, terpenes, and flavonoids for optimal therapeutic value. We get this hemp from Mother Moon Hemp Co, our single-sourced farm partner in Colorado.
Mother Moon Hemp Co. is a USDA organic 3-acre small family hemp farm who grows medicinal-quality hemp that they hand-harvest & hang-dry, instead of machine-harvesting/drying like most big corporations. This ensures our product's effective, high quality.
We use our CBD products for our own pets because we trust them. We care about how our products are made, how they impact our best friends, and love to constantly learn more about hemp from industry professionals daily.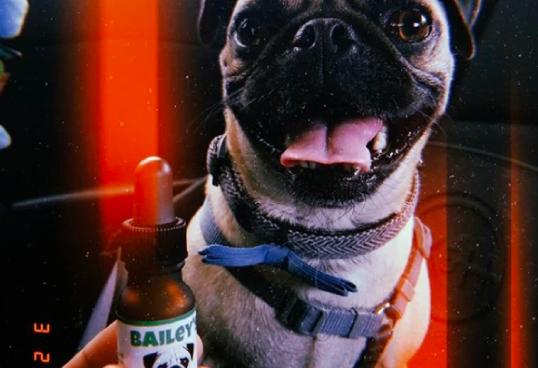 8. Unbiased Reviews For CBD Pet Products
Look for CBD brands with many unbiased customer reviews. Check their website to see if they offer customer reviews and look for outside reviews from consumers online & on media.
Bailey's has a list of updating customer reviews on our website. We encourage all pet parents to share honestly about their experiences with us and online!
9. Money Back Guarantee
Having a money back quality assurance guarantee can also be important and very helpful. This reassures the consumer of the company's trust in product quality and gives the consumer time to see if the product truly works for them.
Bailey's CBD has a 30-day money back guarantee on all CBD pet products. If a customer is not satisfied with their product in the first 30 days, we refund 100% of the purchase price.
10. Check In With Your Dog!
Like people, dogs have preferences and usually let us know what they like or don't like the best way they can!
When you start giving CBD to your dog, notice what they enjoy most and what works best for them. It may take time to find their ideal dosage and preferred consumption method. Some pet parents put CBD oil directly in their dog's mouth, on paws to be licked, mixed in with food, or given as CBD pet treats.
Always consult a trusted veterinarian before starting new routines or supplements. If not seeing the desired results, pet parents usually adjust the dosage accordingly after about two weeks of consistent use. Many notice that consistent use provides the most noticeable effects.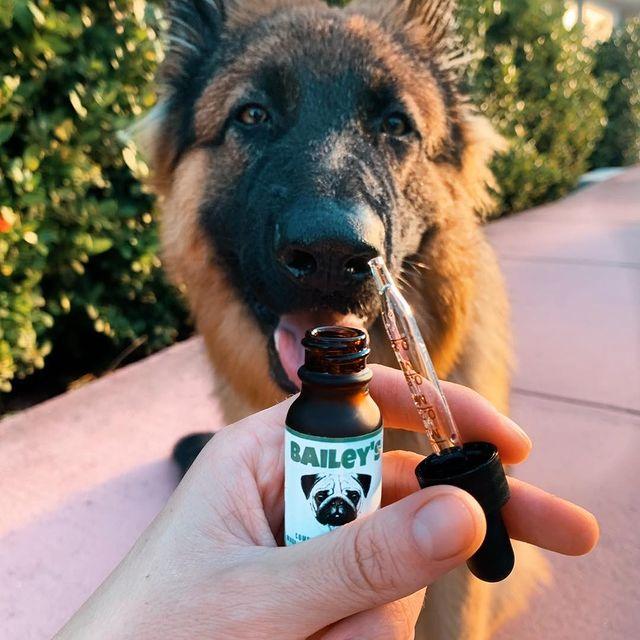 Check out our blog for more educational information on hemp, CBD, and how CBD may benefit pet health.
These statements have not been evaluated by the Food and Drug Administration. This article is not intended to treat, diagnose, or cure any condition. Please consult a licensed healthcare physician before consuming new supplements or herbs.
Looking to buy CBD Oil for your dog?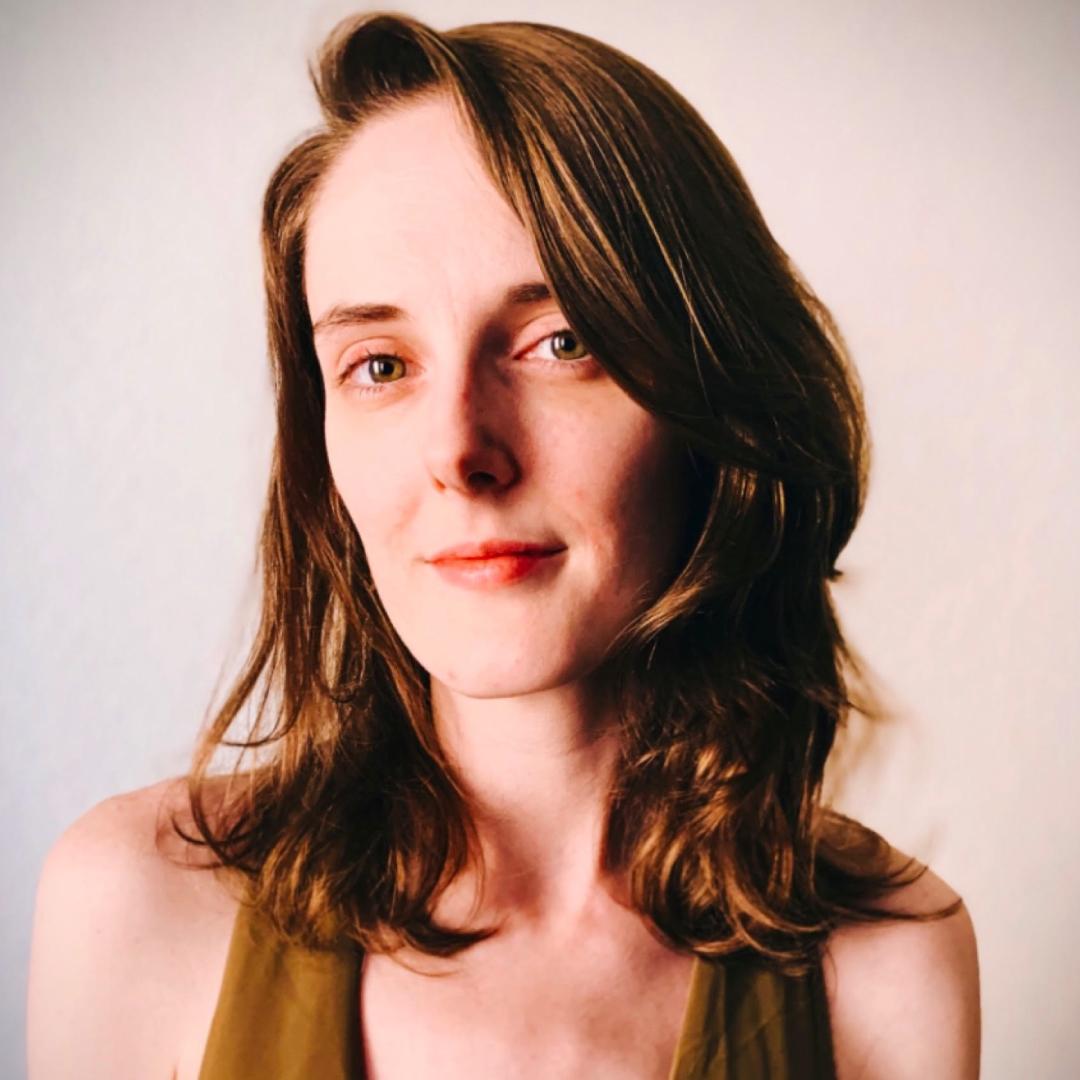 Article Written By:
Erica DeLoach
CMT | RYT 200 | MFA
Instagram: @vishuddhavision
Erica (they/them) is a non-binary disabled artist and educator passionate about creating accessible, inclusive, & equitable spaces. They are a certified massage therapist & TCM bodyworker, trauma-informed yoga teacher, voice coach, writer, cannabis educator, performing artist, media manager, and consultant.
How Can We Help?
Monday - Friday 8AM - 8PM CST