PageContent
Wellness CBD Products:
CBD is a pawpular way to support our pet's long term wellness thanks to its balancing and vitalizing properties. We make veterinarian recommended CBD oil for pets, CBD dog treats, and CBD pet topicals to help our pets live healthy, age gracefully, and feel more complete.
Pets Over Profits
We work diligently to produce the highest quality products for your pets and will only sell products that we know are 100% safe.

Safe & Non-Intoxicating

We offer full panel label testing available on our website from biomass to final product, ensuring we source clean hemp that is safe.

Small Farm Sourced

We source all of our artisanal grade hemp from a small farm in Colorado that specializes in premium small-batch harvests.

Hand Harvested Hemp

Our full spectrum oil is made from hand-harvested, artisanal grade, organic plants from a small-batch Colorado family farm.

Over 35,000

Happy Customers!
Here's What They Are Saying...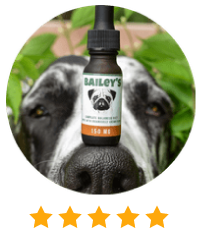 "We love using this oil product! It really helps with anxiety and pain/inflammation. With owning large dogs, we always used to worry about their joint health. When using Bailey's products you know they are getting the support they need!"
– Paddington B. (6/15/20)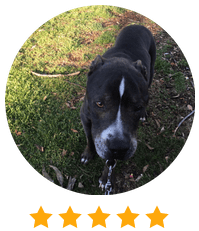 "Doc was rapidly failing. The vet said he had days. I was heartbroken, and I tried Bailey's oil and  I have ben amazed at how Doc has a new leash on life. His appetite is back, his discomfort relieved and we both couldn't be happier with Bailey"s!"
– Magic K. (3/31/2020)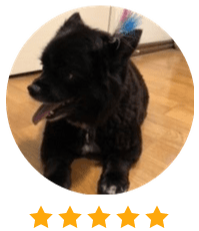 "My dog has Cushing disease and my vet recommended I give her Bailey's oil to help her. My dog loves the flavor and looks forward to getting it when she sees the bottle. Bailey's has been fast to deliver each time I've ordered. Thank you for being there when my dog has needed it."
–Janice D. (11/25/2019)
10
Potential Benefits

 of Full Spectrum CBD for Dogs
Frequently Barked Questions! (FBQs)
How Can We Help?
Monday - Friday 8AM - 8PM CST