Wellness CBD Products:
CBD is a pawpular way to support our pet's long term wellness thanks to its balancing and vitalizing properties. We make veterinarian recommended CBD oil for pets, CBD dog treats, and CBD pet topicals to help our pets live healthy, age gracefully, and feel more complete.
Pets Over Profits
We work diligently to produce the highest quality products for your pets and will only sell products that we know are 100% safe.

Safe & Non-Intoxicating

We offer full panel label testing available on our website from biomass to final product, ensuring we source clean hemp that is safe.

Small Farm Sourced

We source all of our artisanal grade hemp from a small farm in Colorado that specializes in premium small-batch harvests.

Hand Harvested Hemp

Our full spectrum oil is made from hand-harvested, artisanal grade, organic plants from a small-batch Colorado family farm.

Over 35,000

Happy Customers!
Here's What They Are Saying...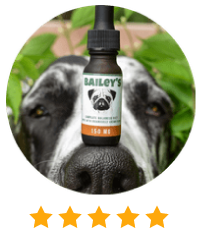 "We love using this oil product! It really helps with anxiety and pain/inflammation. With owning large dogs, we always used to worry about their joint health. When using Bailey's products you know they are getting the support they need!"
– Paddington B. (6/15/20)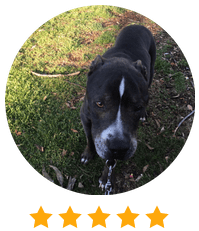 "Doc was rapidly failing. The vet said he had days. I was heartbroken, and I tried Bailey's oil and  I have ben amazed at how Doc has a new leash on life. His appetite is back, his discomfort relieved and we both couldn't be happier with Bailey"s!"
– Magic K. (3/31/2020)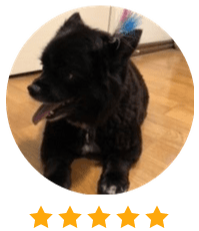 "My dog has Cushing disease and my vet recommended I give her Bailey's oil to help her. My dog loves the flavor and looks forward to getting it when she sees the bottle. Bailey's has been fast to deliver each time I've ordered. Thank you for being there when my dog has needed it."
–Janice D. (11/25/2019)
10
Potential Benefits

 of Full Spectrum CBD for Dogs
How Does Full Spectrum CBD Work?

All dogs and cats have a bodily system (ECS) which regulates pain, mood, immune system, skin & gut health and more. The compounds found in Bailey's all natural CBD products help to create homeostasis (or balance), which can help our pet's age gracefully & feel complete. 
What Is A Full Spectrum CBD?
A full spectrum CBD contains the full spectrum of 100+ compounds naturally found in our plant ingredients. Researchers have named the "entourage effect" which basically shows a synergistic effect when these natural compounds are found together versus when they are chemically isolated. Bailey's is a full spectrum CBD. 
Is Bailey's CBD Safe For Dogs and Cats?
Yes, Bailey's full spectrum plant CBD is made from certified organic plants and lab tested at a third party state licensed facility to ensure all products are safe for animals. Always consult with your veterinarian before using Bailey's CBD products.
How Much CBD Should I Give My Anxious Dog?
Our team of veterinarians recommend 2 drops of Bailey's CBD per 10 lbs of pet weight. Each bottle comes with our vet's 3-tier use guide with easy to follow supporting images to help make navigating this as easy as possible! Some pet's may need to scale use, please follow our vet's included product guide!
Can Bailey's CBD Calm a Restless Dog or Cat At Night?
All dogs and cats have a natural regulatory system in their bodies called the ECS, which is responsible for regulating many processes, including sleep and our pet's circadian rhythm. The natural plant compounds found in our CBD interacts with a dog & cat's ECS to help regulate & improve sleep.
Can Bailey's CBD Help My Dog Or Cat's Appetite?
All dogs and cats have a natural regulatory system in their bodies called the ECS, which is responsible for regulating appetite. The natural plant compounds found in Bailey's CBD interact with a dog and cat's ECS to balance appetite. This can result in an increase in appetite (for light eaters) or a decrease in appetite (for heavy eaters).
Can Bailey's CBD Help Or Cause Diarrhea In Dogs or Cats?
The ECS is responsible for regulating gut and digestive health in all mammals. Our CBD interacts with the ECS to improve gut and digestive health. Bailey's CBD does include coconut oil which has been known to upset light stomachs. It is rare but it does happen. We recommend scaling back the dosage if this happens. This is usually very temporary as well.