CBD For Appetite Issues: Can CBD Help Dogs Regain Their Appetite?
Posted by Jay O'Keefe on
Reading Time: 7-9 Minutes
Did you know the first use of medicinal CBD was in 2700 B.C.? Hemp can be used to make clothes, paper, rope, and shoes. The oils from its seed can be used as food and medicines.
Today, CBD helps manage anxiety, stress, sleep and can help with severe medical conditions for humans and pets. Keep reading, and we will walk you through how dogs can use CBD for appetite and regaining it.
CBD isn't psychoactive like THC. CBD doesn't have the same mind-altering effects, making it an appealing option for people or animals looking for pain relief.
CBD oil comes from the cannabis plant. It's then diluted with another oil, such as coconut or hemp seed. You can take CBD in the following forms:
Oils
Tinctures
Cream
Lotion
Capsules or pills
Edibles
Vaping (for humans only of course!)
The many ways you can ingest CBD make it easy for anyone from people to animals to take it. There can be benefits for anyone.
People take it to relieve pain, help reduce anxiety and depression, alleviate Cancer-related symptoms, help with acne, contribute to heart health, and more.
People have seen positive effects of using it for substance abuse treatment and anti-tumor effects as well.
CBD has become much more accessible. You should consult with your doctor before using it for any kind of treatment.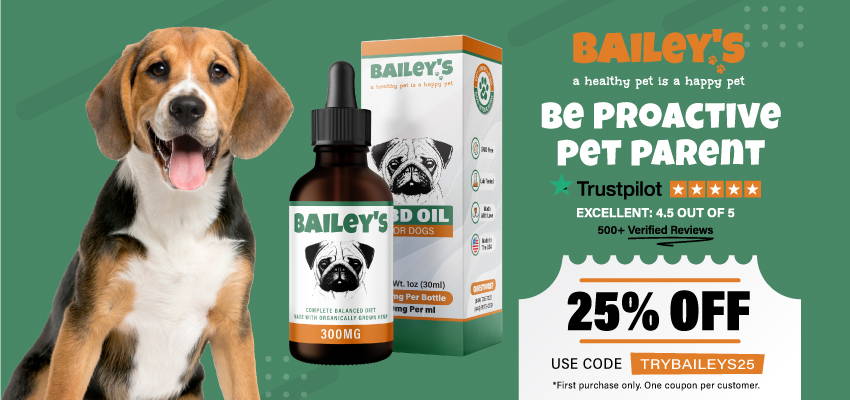 Experts and studies have shown that CBD is safe for dogs as well. Dogs have a similar system to humans that allow them to benefit from using CBD oil.
The active ingredients in hemp help relieve many symptoms, and they come in multiple forms for dogs. You can get drops or treats and use whichever your dog prefers.
Bailey's has the best CBD oil and chews for dogs. You can take the pet quiz to see which CBD would be best for your pet.
It can help dogs with similar conditions as humans, such as:
Anxiety and stress
Relieve joint pain
Inflammation
Epileptic seizures
Nausea and digestion
Cancer symptoms
Dogs have health problems, just like we do. CBD can help relieve their symptoms in the same it helps us.
We are going to dive deeper into how CBD helps dogs with their decrease in hunger or an upset stomach.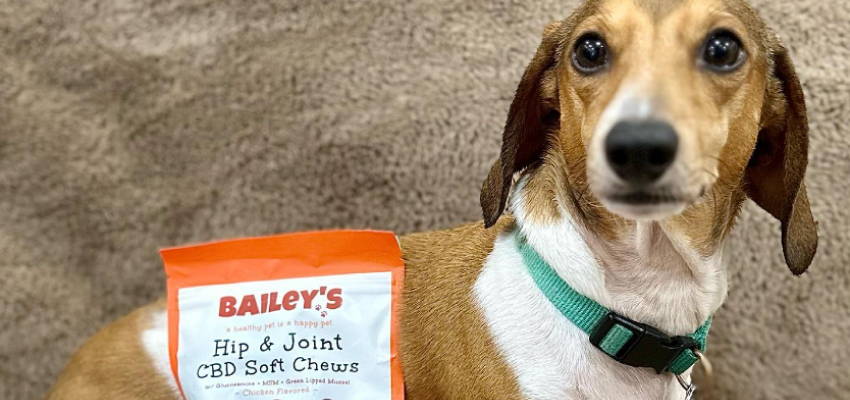 3. CBD For Appetite Improvement
Dogs can get an upset stomach quickly, especially puppies who aren't trained and will eat anything and everything. Plastic, food dropped on the floor, furniture, pillows, toys, shoes--you name it, a puppy will try to chew it.
Another result of an upset stomach is when dogs overeat food. People may come over and feed your dog leftovers from the table, and on top of dog food, this can upset their stomach.
A dog can also have an upset stomach from illness, stress and anxiety, medication, and more. There can be many root causes to why your dog's stomach is upset.
These are signs of an upset stomach from your dog:
Loss of appetite
Diarrhea
Licking the floor
Flatulence
Eating grass
Stomach noises
Salivating
Vomiting
Dogs don't have a voice to be able to explain that their stomach is upset. You have to be aware of these symptoms to help if you notice something is off with their appetite.
Dogs and humans both have an endocannabinoid system. This system plays a part in our body's feeding behavior.
When your dog doesn't have an appetite, CBD oil can help restart this system and bring their appetite back. It triggers a part of the brain's reward aspect of eating.
Before you give your dog CBD oil or chews, consult their vet to make sure it won't affect any other medications they are taking or their health issues.
4. How To Give Your Dog CBD
If your vet gives you the okay to give your dog CBD, you want to make sure you give it to them correctly. They can't give it to themselves and don't understand what it is, so you want to make it a pleasant experience.
Here are the ways you can give your dog CBD:
Drop the oil directly in their mouth. You should give them their favorite treat right after because then they'll associate the CBD with a treat and not medicine.
You can buy CBD balm if your dog has a wound on its paw, nose, body. You can use the balm to protect their paws in the winter from being hurt on the ice and snow.  
You can use a CBD tincture and mix it with their canned or dry food. They won't even notice it's in there, and they will have the same benefits as taking drops.
You can also get CBD chews, which act as treats. Dogs will think of it as a treat, and it will look, feel, and taste similar to one.
You should discuss with your vet the best way to give CBD to your dog because it can depend on why they're taking it. It's nice to have many options to find the one your dog likes best.
5. Get CBD Oil For Your Pet
If your dog is having health issues and isn't eating, CBD for appetite improvement can help.
The CBD comes in many forms. You can get oils, tinctures, treats, and balms. Dogs can significantly benefit from CBD for similar health issues to humans.
Consult your vet and start researching how CBD can benefit your dog if they're having health issues.
Bailey's can provide CBD oil and chews for your dog. Contact us today with questions about our products.
These statements have not been evaluated by the Food and Drug Administration. This article is not intended to treat, diagnose, or cure any condition. Please consult a licensed veterinarian before giving your pet supplements or starting new routines.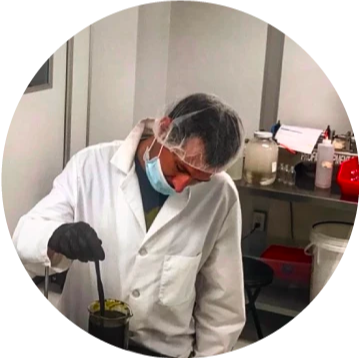 Jay O'Keefe III
Founder | CEO
Instagram: @jay_okeefe
For five years, Jay worked at a hemp extraction lab in North San Diego. One day he decided to formulate a hemp oil tincture for pets, and the feedback was overwhelming. In October 2017, Bailey's was incorporated with the adorable face of Jay's pug Bailey as the logo.