PageContent
CBD Dog Chews:
⭐️⭐️⭐️⭐️⭐️"I absolutely love Bailey's CBD treats for calming Lexie during car rides!!
She is so much more relaxed! Thank you so much!" -Nancy W. (@wonderdog_lexie_)

Pets Over Profits
We work diligently to produce the highest quality products for your pets and will only sell products that we know are 100% safe.

Safe & Non-Intoxicating

We offer full panel label testing available on our website from biomass to final product, ensuring we source clean hemp that is safe.

Small Farm Sourced

We source all of our artisanal grade hemp from a small farm in Colorado that specializes in premium small-batch harvests.

Hand Harvested Hemp

Our CBD dog chews are made with hand-harvested, medicinal quality, USDA certified organic hemp extract from a small-batch Colorado family farm.

Over 35,000

Happy Customers!
Here's What They Are Saying...

"Bailey Bad Boy is a 16 1/2 year old Bichion who has arthritis.Before he began Bailey's chews he didn't move very much and I sometimes had to carry him home from our walks. Since he has been taking his chews he can walk 4 blocks no problem, runs and plays with my other dog and tries to jump on the sofa."
–Dani F. (02/17/20) 
"The Omega Hemp Soft chews are absolutely outstanding!! My pup anxiously awaits his treat every morning, and loves the taste! They were sent out the day we ordered them and we were kept up to date on tracking until they arrived at the door!! 💯 recommended Baileys CBD!!"
– Becca B. (3/31/2021)
Bailey's Hemp 
Extract Source
Bailey's is partnered with Mother Moon Hemp Co. in Boulder, Colorado to single-source our medicinal quality hemp extract. Mother Moon Hemp Co. is a USDA organic small family farm that grows their hemp with love and hand harvests (instead of machine harvesting like most bigger companies do) ensuring artisanal, boutique quality.
Our full spectrum hemp extract is rich with phytocannabanoids, terpenes, & flavinoids for optimal therapeutic value. And because Bailey's products are virtually free of THC, they will never have an intoxicating effect on your pet.
We make our products to support a happy and healthy pet lifestyle.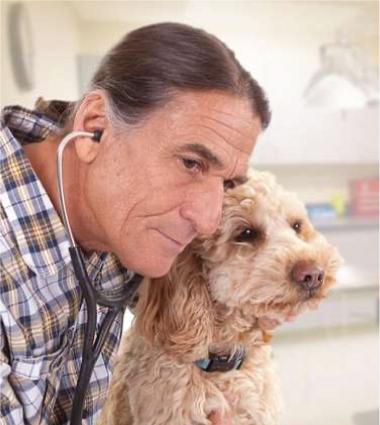 Dr. Robert Silver DVM, MS, CVA achieved his lifetime goal of becoming a veterinarian when he graduated from Colorado State University's (CSU) College of Veterinary Medicine in 1982.
In the 90s, after creating Boulder's Natural Animal, a Holistic Wellness Center, Dr. Silver established effective protocols for a number of serious, potentially life-threatening chronic diseases in dogs and cats, such as cancer, allergies, chronic pain, inflammatory bowel disease, Canine epilepsy, and behavior problems.
Dr. Silver's has also designed nutritional and herbal formulas for RxVitamins for Pets and Bailey's CBD, and has worked directly with pets who have been given cannabis and hemp by their owners to address a number of difficult conditions such as epilepsy, pain, cancer and behavior problems. Although retired from day-to-day practice, Dr. Silver still consults on difficult cases referred from veterinarians and brand partners.
All pet's have an endocannabinoid system and can benefit from cannabinoids from hemp, such as CBD.
Dog chews are a delicious, easy to administer and effective way to deliver CBD for our pets in need, especially if they are finicky with oil products. CBD dog chews are also a great way to offer compound ingredients together for a more specific desired effect, such as calming, mobility, or overall wellness support.
Bailey's soft chews are cold pressed, never baked, retaining all of the important vitamins and supplements from our boutique quality ingredients.
Important Fact: Many other brands cook out the important stuff, and this is why our chews are so effective!

Which 
CBD
Dog Chews

Should I Get For My Pet
?
We make cold-pressed, nutrient-rich CBD Soft Chews for your pup's daily regimen. 
Our chicken flavored Hip & Joint CBD Soft Chews help provide an extra pep in their step, while our Omega Hemp CBD Soft Chews ensure healthy fatty acids in their daily routine, helping them age gracefully and feel more complete.
For the hyperactive pups in need of relief, we make Calming CBD Yummies! to help them relax; great for car rides, vet visits, firework/separation anxiety, and even to help them get ready for bed.
Because Bailey is down to his last few teeth, we make our chewables soft enough and easy to digest for even the most sensitive of pups!
"So far so good. The dogs go crazy for them and they sleep soundly and calmly when they have them."
-Shanna S. (Destin, FL)

Bailey's Calming CBD Yummies! Are Great For:
These yummy & vegan CBD dog chews promote relaxation & support calming with holistic & human grade active ingredients, including:

Tryptophan
This natural amino acid is involved in the production of the hormone serotonin. Along with dietary control of protein intake, tryptophan supplementation has been shown to reduce dominance aggression and territorial aggression in dogs. Additionally, elevated serotonin blood levels have been shown to reduce the incidence of other behavior disorders such as separation and travel anxiety.

Chamomile (Matricaria Chamomilla)
This herbal supplement comes from the daisy flower family, and is commonly used in dogs as a mild sedative for anxiety support, anti-inflammatory, and as a muscle relaxant. It contains terpenes & flavonoids similar to hemp, which fight inflammation and harmful free radicals. Chamomile is also used internally to help inflammatory gastrointestinal conditions, such as stomach ulcers and inflammatory bowel disease.

Valerian Root (Valeriana Officinalis)
This herbal supplement has mild sedative qualities that are traditionally used to alleviate insomnia, stress, anxiety, and even control seizures. It is common for pet parents to administer 60 to 90 minutes before vet visits for calming support.
Passion Flower (Passiflora Incarnata)
Biochemical studies show that natural flavonoids are key active compounds found in passion flower that strengthens the effectiveness of GABA brain receptors which aids relaxation by putting the body in a calm and relaxed state. Passionflower also keeps levels of serotonin and dopamine high in the body, which can increase your dog's mood and improve their temperament.

Naturally Occurring CBD
From single-sourced Rocky Mountain grown, USDA organic full spectrum hemp extract. CBD is known for its balancing properties as it works to promote "homeostasis" at a systemic level via our pet's Endocannabinoid System, or ECS, helping our pets live healthy, age gracefully, and feel more complete.

Watch for side effects, especially if your dog takes other medications or supplements. And because dogs are individuals (just like us), it may not work as well for yours as it does for the pup living down the block. So be patient and remember, "consistency is key!"

Chicken Flavored Hip & Joint CBD Soft Chews
"My dog has arthritis in her back, so I use this instead of medicating her. Works great!"
-Donna V.

Bailey's Hip & Joint CBD Soft Chews:
These mouth watering CBD dog chews are packed with holistic active ingredients to support your pup's hip & joint mobility function, including:

Glucosamine
Abundantly found in chicken's feet, glucosamine is known to alleviate pain and joint wear caused by hip dysplasia or other structural changes, which many dog breeds are highly predisposed to including pugs, German Shepherds, bulldogs, Great Dane's, etc. Glucosamine is also an amazing aid in the treatment of spinal disc injury, helps ease recovery from joint surgery, and promotes proactive wellness, keeping our pup's mobility health in peak condition.

MSM
This naturally occurring works by lowering pressure in cells and allowing more nutrients to be absorbed. This helps flush waste out of the body and improves how cells function. By making cells healthier, MSM reduces inflammation and works in multiple ways to help your dog as a powerful antioxidant, and is known to detox our pet's body at a cellular level, by flushing waste out of cells. It also can dissolve harmful toxins floating around inside your dog's body. Once the bad elements are out of the cells, fresh nutrients can enter in their place. This leads to less disease and better function of the body. MSM also supports pain relief, and helps enhance other vitamins and supplements due to its detoxifying effects.

Green Lipped Mussel
As a natural filter in seawater, they retain a multitude of essential nutrients including ETA-rich Omega 3 Fatty Acids, which is not found in fish oil. It also contains amino acids to provide energy and keep the immune system strong, enzymes for gastrointestinal health, antioxidants for heart health, chondroitin for inflammation support, hyaluronic acid for joint health, and crucial vitamins and minerals such as Vitamin C and E, selenium, manganese, zinc, iodine, copper and more.

Naturally Occurring CBD
From single-sourced Rocky Mountain grown, USDA organic full spectrum hemp extract. CBD is known for its anti- inflammatory properties as it works to promote "homeostasis" at a systemic level via our pet's Endocannabinoid System, or ECS, helping our with long term inflammation & mobility support.

Omega Hemp CBD Soft Chews
"Worked well for our 2 dogs, especially over the 4th of July madness."
-Irene B. (Los Angeles, CA)

Bailey's Omega Hemp CBD Soft Chews:
We are pet parents just like you.

Some would say we treat our fur babies as good (if not better) than our own children at times!
So we teamed up with respected veterinarian Dr. Robert J. Silver, DVM to ensure the highest quality CBD soft chews money can buy!
These mouth watering CBD dog chews are packed with holistic active ingredients to support your pup's long term health & wellness, including:
Flaxseed Oil (Omega-3-6-9 Source)
Derived from the flax plant, these small, nutty seeds are grounded and pressed into an oil state, which is packed with a full spectrum profile of omega fatty acids, including omega-3, omega-6, and omega-9 fatty acids, which are adaptogens that help support the entourage effect of full spectrum cannabinoids found in our hemp extract.
Flaxseeds contain lignans, which can improve cardiovascular health and may help fight cancer. Anti-inflammatory properties of flaxseed oil can help ease symptoms of arthritis, lower blood pressure, support kidney function, and promote healthy skin & coat in dogs.

Omega 3 Fatty Acids
One of the main reasons omega-3 fatty acids are often recommended by veterinarians is their anti-inflammatory properties. Many kinds of health issues can be either caused or exacerbated by excessive inflammation.
There are really 3 types of omega- 3's: alpha-linolenic acid (ALA), eicosapentaenoic acid (EPA), and docosahexaenoic acid (DHA). Our dog's bodies convert ALA into EPA & DHA. Now while omega-3 fatty acids from plant sources such as flaxseed are generally concentrated with ALA, and are generally accepted as less beneficial than from fish oil, having a proper balance of omega 3 & 6 fatty acids is important for your dog's long term health.

Omega 6 Fatty Acids
Dogs require the Omega-6 fatty acid "linoleic acid" in their diet, thus making it an essential fatty acid for dogs. Another important omega-6 fatty acid is "arachidonic acid," which dogs can produce in their bodies from precursors.
Omega-6's are involved in cell membrane structure and cellular function, making them essential for reproduction, growth, immune function, and skin & coat health.

Omega 9 Fatty Acids
Out pet's bodies can turn other fats into Omega 9's, but many omega-3 and omega-6 fatty acids cannot be synthesized by the body. For this reason, omega-9 is considered a non-essential fatty acid and isn't as important as omega-3 or -6, but it helps with your dog's immune function.

Naturally Occurring CBD
From single-sourced Rocky Mountain grown, USDA organic full spectrum hemp extract. CBD is known for its anti-inflammatory properties as it works to promote "homeostasis" at as systemic level via our pet's Endocannabinoid System, or ECS, helping our pets live healthy, age gracefully, and feel more complete.

Frequently Barked Questions! (FBQs)
How Can We Help?
Monday - Friday 8AM - 8PM CST