CBD Dog Chews:
We make award winning CBD dog chews to meet your pup's needs. Our chews are cold pressed, never baked, preserving the integrity of our high quality active ingredients.  See below for more information. Your pet will thank you!
Pets Over Profits
We work diligently to produce the highest quality products for your pets and will only sell products that we know are 100% safe.

Safe & Non-Intoxicating

We offer full panel label testing available on our website from biomass to final product, ensuring we source clean hemp that is safe.

Small Farm Sourced

We source all of our artisanal grade hemp from a small farm in Colorado that specializes in premium small-batch harvests.

Hand Harvested Hemp

Our CBD dog chews are made with hand-harvested, artisanal grade, USDA certified organic hemp extract from a small-batch Colorado family farm.

Over 35,000

Happy Customers!
Here's What They Are Saying...

"Bailey Bad Boy is a 16 1/2 year old Bichion who has arthritis.Before he began Bailey's chews he didn't move very much and I sometimes had to carry him home from our walks. Since he has been taking his chews he can walk 4 blocks no problem, runs and plays with my other dog and tries to jump on the sofa."
–Dani F. (02/17/20) 
"The Omega Hemp Soft chews are absolutely outstanding!! My pup anxiously awaits his treat every morning, and loves the taste! They were sent out the day we ordered them and we were kept up to date on tracking until they arrived at the door!! 💯 recommended Baileys CBD!!"
– Becca B. (3/31/2021)
Benefits

 of Omega Hemp CBD Soft Chews

W/ Essential Omega 3 + 6 + 9 Fatty Acid Actives
Benefits

 of Calming CBD Yummies!

w/ Tryptophan, Chamomile, Valerian Root, and Passion Flower
Bailey's Hemp 
Extract Source
Bailey's is partnered with Mother Moon Hemp Co. in Boulder, Colorado to source our hemp extract. Mother Moon Hemp Co. is a USDA organic small family farm that grows their hemp with love and hand harvests (instead of machine harvesting like most bigger companies do) ensuring artisanal, boutique quality.
Our full spectrum crude hemp oil is rich with phytocannabanoids, terpenes, & flavinoids for optimal therapeutic value. Because Bailey's products are virtually free of THC, they will never have an intoxicating effect on your pet.
We make our products to support a happy and healthy pet lifestyle.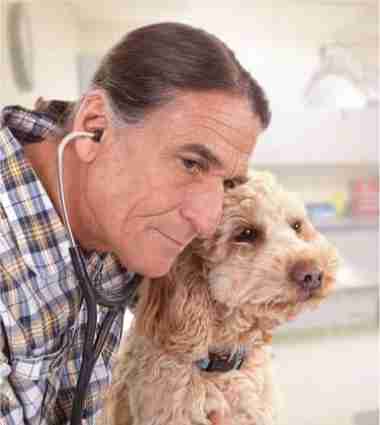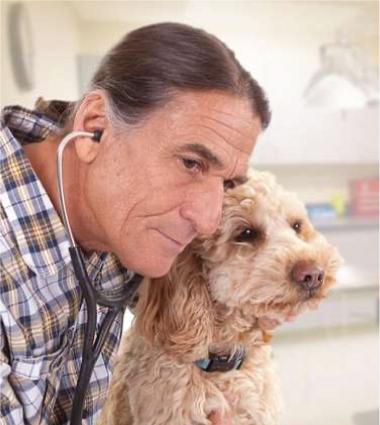 Dr. Robert Silver DVM, MS, CVA achieved his lifetime goal of becoming a veterinarian when he graduated from Colorado State University's (CSU) College of Veterinary Medicine in 1982. In the 90s, after creating Boulder's Natural Animal, a Holistic Wellness Center, Dr. Silver established effective protocols for a number of serious, potentially life-threatening chronic diseases in dogs and cats, such as cancer, allergies, chronic pain, inflammatory bowel disease, Canine epilepsy, and behavior problems. Dr. Silver's has also designed nutritional and herbal formulas for RxVitamins for Pets, Bailey's CBD, and worked directly with pets who have been given cannabis and hemp by their owners to address a number of difficult conditions such as epilepsy, pain, cancer and behavior problems. Although retired from day-to-day practice, Dr. Silver still consults on difficult cases referred from veterinarians, as well as with brands such as Bailey's CBD & RxVitamins for Pets, and a few others.
What Is CBD and
What Does It Do For Dogs?
CBD is a cannabinoid, a chemical compound found inside the cannabis plant. It's non-psychoactive in nature, has a plethora of healing effects and is mostly derived from industrial hemp, which means it's legal all over the world. Cannabinoids from plants fit into mammalian body like a glove.
Here's why...
Our dogs (like all other mammals] have an endocannabinoid system (ECS), which is a network of cellular receptors and activators that has an important role in regulating body functions like mood, sleep, pain, memory, appetite, inflammation, nausea, stress levels and much more.
This system operates through chemicals called endocannabinoids, that the mammal body produces in order to maintain balance in this system.
Unfortunately, our furry friends are sometimes not able to produce some of these chemicals on their own, which puts their system, and certain processes inside it, in disbalance. Endocannabinoids are successfully replicated and stimulated through cannabinoids found inside the cannabis plant.
Supplementing with cannabinoids such as CBD puts the mammalian endocannabinoid system in balance once again and helps put an end to many agonizing conditions which are affected by endocannabinoids misfiring.
CBD does this mainly by interacting with several receptors: TRPV1, 5-HTIA and GPR55. Shortly upon consummation, CBD activates TRPV-1 receptors and helps balance the body temperature, chronic or acute pain and inflammation.
When 5-HTIA receptors are stimulated, there is a significant increase in dopamine secretion, which produces antidepressant and anxiolytic effects.

CBD May Reduce
Anxiety In Dogs
CBD is known to reduce anxiety levels in people, so it's not a surprise that it also works for dogs too.
Some dogs are experiencing higher levels of [unnecessary] anxiety. This issue alone can make your daily walking routine in the park a walk of hell.
Every dog should be exposed to interaction with other dogs as soon as possible. It's a normal part of animal socialization. Early socialization is very important for your dog's further behavior.
Some dogs tend to develop some kind of fear of future possible dangers. Dogs suffering from anxiety tend to show symptoms and can react with urination, excessive barking and even destructive behavior.
Also, many companion dogs tend to develop separation anxiety, having difficult times while being separated from their owner. Some dogs feel anxious while being left alone in the house, manifesting excessive distress behavior.
Thanks to CBD products like Bailey's CBD Oil For Dogs , doggy parents can take a break. By adding CBD-rich hemp oil to your dog's life, you can help your fluffy friend feel much more relaxed, as CBD promotes homeostasis (or balance) of the body's regulatory systems, including the nervous system.
CBD May
Reduce Learned Fears
And Phobias In Dogs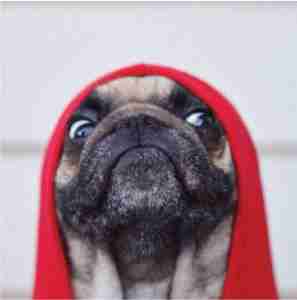 Fears of fireworks and thunderstorms are very common in dogs.
Unfortunately, on the 4th of July, New Years Eve, or during a major storm, you almost can't do anything to calm your dog down completely.
Noise phobias can be a great distress for your pet. But fortunately, CBD can help you and your dog to stop the problem from getting and your dog to stop the problem from getting worse. By bringing the body to homeostasis, their nervous system will be less prone to react to distressing triggers, helping give dog parents some peace of mind.
CBD May
Help With Arthritis, Joint And Mobility
Issues In Dogs
Arthritis is one of the most common orthopedic issues in dogs. In fact, it's an umbrella term for abnormal changes and degenerative conditions caused by inflammation in joints. The main cause of arthritis is tissue damage caused by joint physical trauma, stress, infection, or even an immune system disorder. The most common joint disorder is hip dysplasia. What really happens is that cartilage can't be regenerated as fast as it's wearing off. Because of that, the bony layer becomes more exposed to inflammation. That all leads to a thickening of the protection layer around the joint making it less elastic and mobile. Also, the blood vessels surrounding the inflamed joint can become swollen and inflamed too, causing calcium deposits to accumulate... It all makes the condition very painful, making our pets uncomfortable to move, even walk. Arthritis is very common among dogs, especially the large breeds, but it also affects smaller dogs. Since CBD is known for its anti-inflammatory and pain killing effects, it has caught the attention of many for helping deal with orthopedic issues. By taking CBD orally, your dog will be relieved from two of the most annoying symptoms related to inflammation: swelling and pain.

CBD May
Reduce Aggressive Behavior
In Dogs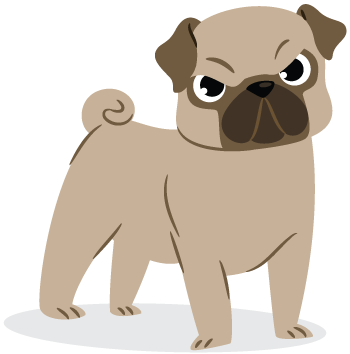 When it comes to aggressive behavior in dogs, it's a much more complex issue. There are a number of factors that can cause canine aggression: medical problems, behavior issues, trauma... Aggression is usually triggered by a specific situation. In addition to taking behavioral classes with your dog, CBD can also help your pet feel more calm and relaxed, especially in times when they are usually triggered to react in aggressive behaviors.
CBD May
Regulate Appetite and Relieves Digestive Problems
In Dogs
Some dogs are just easy to feed. They eat almost everything, but the problem can arise with dogs that are picky eaters. There can be a number of reasons why your dog might be picky. If your dog usually has a good appetite and you notice some changes, it could be one of many digestive problems. Also, too many treats can spoil your dog, which could lead to them wanting to eat only that, and not proper food. However, because CBD helps regulate homeostasis (or balance) of the digestive system, it can help stimulate appetite in undernourished pets. CBD can also reduce nausea as well as calm an upset stomach.

CBD May
Relieve Seizures And Epilepsy
In Dogs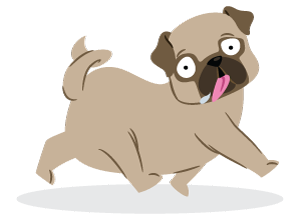 Epilepsy is a medical condition that causes repeated seizures. This can be a very frustrating experience for both you and your dog.
One minute your dog is just fine, the next it's on the floor, drooling, uncontrollably shaking and twitching or being unconscious. This usually means one thing,epileptic seizure, which can last from one to several minutes.
What happens during a seizure is an abnormal electrical activity burst in the dog's brain. That makes it behave in an unconventional way, without any control of its body.
Epilepsy and other seizures can be caused by eating something poisonous, head trauma, stroke, brain cancer, and many other conditions. Seizures affect between 1 and 5 percent of dogs.
Veterinarians usually prescribe phenobarbital - a conventional medication used to stop seizures in dogs, as well as muscle spasms that come with the seizure.
However, this drug tends to have numerous side effects in both humans and dogs. So, more and more vets are willing to give pet owners another option, Bailey's CBD.
Glaucoma is a very common eye condition in some dog breeds. It's manifested as high ocular pressure which causes inadequate draining of fluids in the eye. If the condition is chronic, it can lead to partial sight loss, even to complete blindness.
About 40 percent of dogs diagnosed with glaucoma lose their sight completely, despite the early diagnosis or treatment. CBD is an effective supplement for helping pet's with high ocular pressure and the resulting Glaucoma.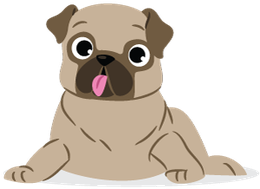 How Does Full Spectrum Soft Chews Work?

All dogs and cats have a bodily system (ECS) which regulates pain, mood, immune system, skin & gut health and more. The compounds found in Bailey's all natural soft chew products help to create homeostasis (or balance), which can help your pup's appetite.
Are Bailey's Chews Safe for Dogs and Cats?

Yes, Bailey's full spectrum yummies! are made from certified organic plants and lab tested at a third party state licensed facility to ensure all products are safe for animals. Always consult with your veterinarian before using Bailey's products.

How Many Chews Should I Give My Anxious Dog?

Our team of veterinarians recommend 2 drops of Bailey's oil per 10 lbs of pet weight. Each bottle comes with our vet's 3-tier use guide with easy to follow supporting images to help make navigating this as easy as possible! Some pet's may need to scale use, please follow our vet's included product guide!

Can Bailey's Chews Calm A Restless Dog or Cat At Night?

All dogs and cats have a natural regulatory system in their bodies called the ECS, which is responsible for regulating many processes. The natural plant compounds found in our chews interacts with a dog & cat's ECS to regulate & improve sleep.

Can Bailey's Chews Help My Dog Or Cat's Appetite?

All dogs and cats have a natural regulatory system in their bodies called the ECS, which is responsible for regulating appetite. The natural plant compounds found in Bailey's chews interact with a dog and cat's ECS to balance appetite. This can result in an increase in appetite (for light eaters) or a decrease in appetite (for heavy eaters).

Can Bailey's Chews Help Or Cause Diarrhea In Dogs Or Cats?

The ECS is responsible for regulating gut and digestive health in all mammals. Our chews interacts with the ECS to improve gut and digestive health. Bailey's chews does include coconut oil which has been known to upset light stomachs. It is rare but it does happen. We recommend scaling back the dosage if this happens. This is usually very temporary as well.