Ease and Comfort: How You Can Reduce Joint Pain In Older Animals
Reading Time: 4-5 Minutes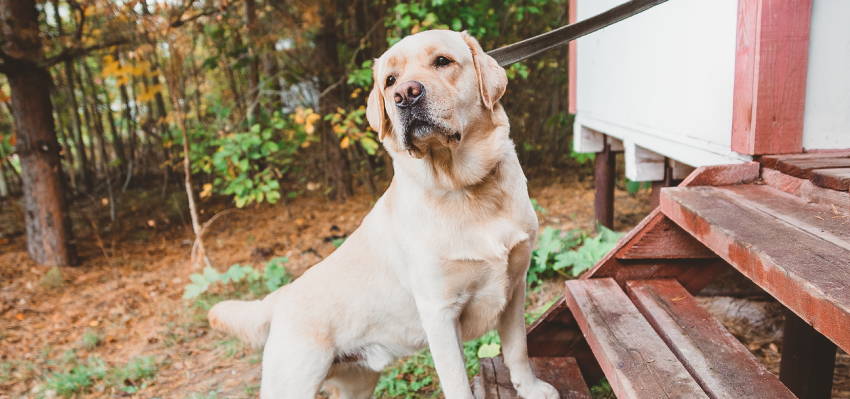 1. Ease and Comfort: How You Can Reduce Joint Pain In Older Animals
Arthritis can be a debilitating condition that negatively affects daily life. This condition can affect anyone - even your pets. In fact, arthritis is one of the most common medical conditions for older dogs and cats.Pets with arthritis may struggle to climb stairs, play in the yard, or even get up in the morning. Their movements and energy become more limited as they get older. Though arthritis is a natural result of age, there are ways to manage the symptoms.It is never easy watching your old friend suffer in pain. We look at how to reduce joint pain and help upgrade your furry friend's standard of living below, so keep reading.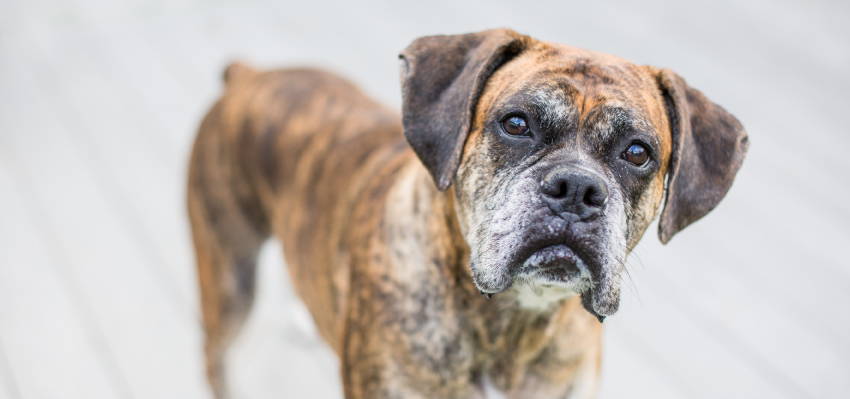 2. Why Reduce Joint Pain With Our Products?
Does your pet need more energy or help with sleep? Does your pet struggle with everyday activities? Arthritis can present many challenges, but we have CBD treats and oils that can challenge arthritis.
Bailey's CBD has CBD chews and oils that target any joint and hip pain problem. CBD is a common way to treat arthritis in people, and it is becoming more popular for pets every day.
All of our CBD products promote homeostasis by targeting pain receptors and reducing inflammation. We offer these CBD products as proactive measures to combat daily inflammation and promote long-term health.
Bailey, our pet shop pug, is a great petimonial on how to reduce joint pain with CBD. Bailey uses a variety of our products to stay a happy and healthy pup at 9 years old.
CBD is absolutely safe for pets, and your pet will thank you for the pain relief. You can easily integrate CBD into your pet's life and see the difference for yourself. For treating joint pain, try these popular CBD products.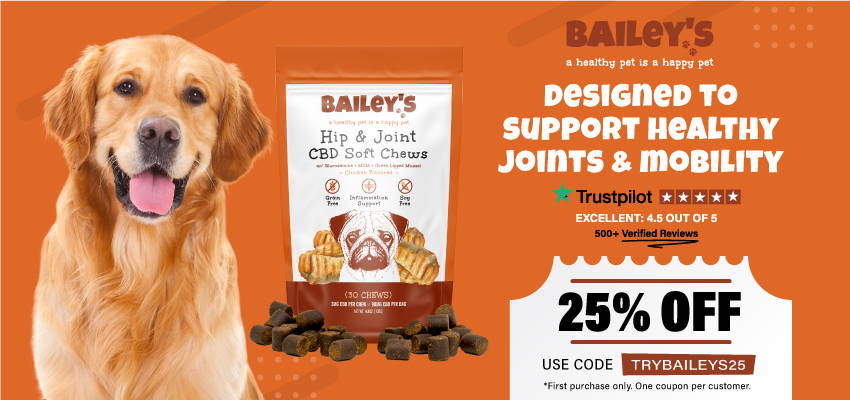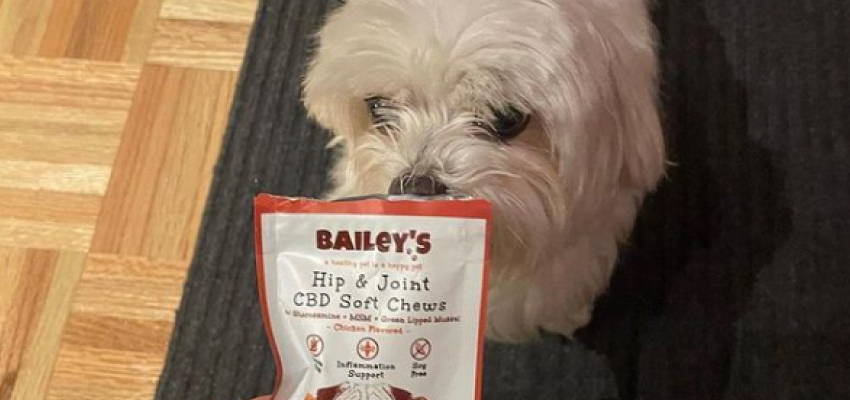 3. Hip & Joint CBD Soft Chews
For your dog's hip and joint pain, we recommend CBD soft chews. CBD soft chews improve mobility, reduce inflammation, and proactively support dogs who are predisposed to joint pain. These soft chews support your pup's joints and taste like chicken.
We make these treats soft and easily digestible for sensitive dogs. Our dog Bailey is running low on teeth, but he eats and digests our soft chews with ease.
Everything you need to know about the dose for your dog is on the package. Soft chews are available for dogs of every size, so you can choose these tasty chews for small/medium dogs or large dogs.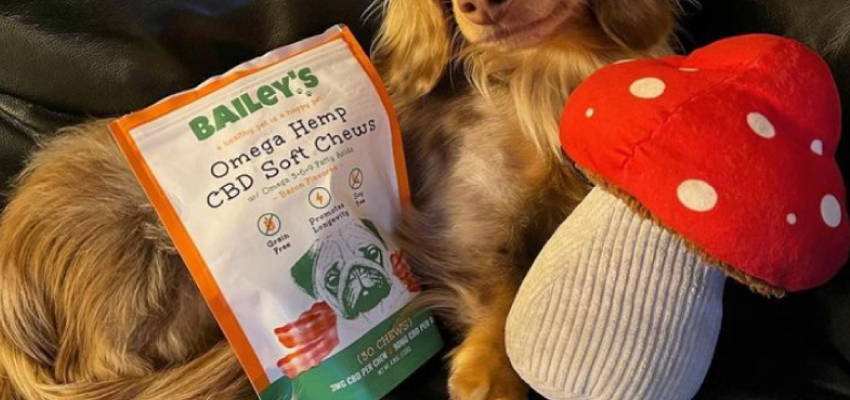 4. Omega Hemp CBD Soft Chews
Omega hemp CBD soft chews are also a great addition to your furry friend's diet. These chews are similar to the hip and joint CBD soft chews, but they contain omega fatty acids to promote overall health.
Omega fatty acids are essential for immune function and hydration. The omega hemp CBD soft chews contain omega 3, omega 6, and omega 9 fatty acids to supplement your dog's health. Don't just take our word for it - these chews won the 2019 California Cannabis Awards CBD Product Of The Year.
For an immune system and energy boost, give these bacon-flavored treats a try.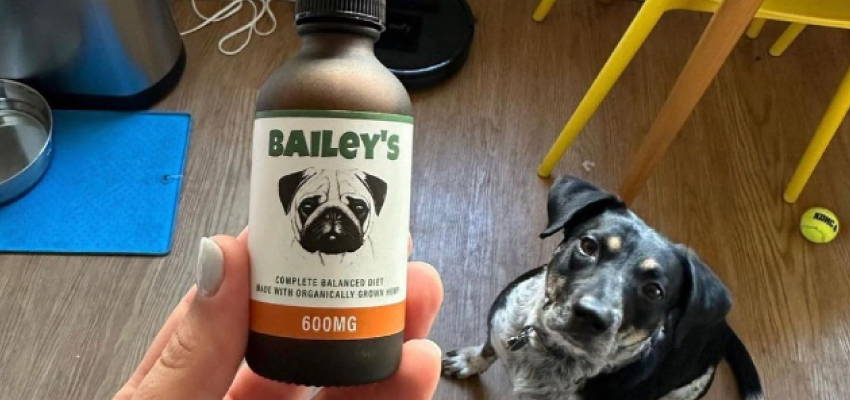 To manage aches and pains, add CBD oil to your pet's next meal. We offer CBD oil for dogs, cats, and even horses. CBD oil is a safe, effective supplement for supporting overall health, easing joint pain, and calming anxiety.
Our C02 full spectrum hemp extract is most effective when paired with other CBD products. The oil is often used with other CBD products for calming, digestive, antioxidant, and anti-inflammatory properties. In addition to its CBD benefits, our extract contains coconut oil which promotes a shiny coat, healthy digestion, and itch relief.
We feed Bailey a fresh food diet topped with CBD oil for proactive daily wellness, and we know your dog will benefit from this supplement too. Every bottle comes with a dosing guide so that you can easily add the proper dosage to your pet's food.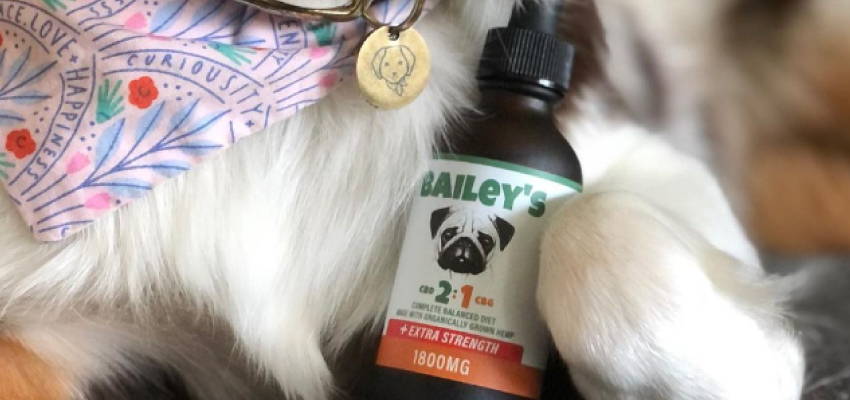 6. Extra Strength 2:1 CBD & CBG Oil
Is your dog's joint pain severe? Your dog may need a stronger supplement to relieve their pain. That's why we offer the extra strength 2:1 CBD and CBG oil for dogs.
This 2:1 CBD and CBG oil is our highest strength product for pain management. It has the potential to help your dog with neurological conditions, chronic pain, skin disorders, high blood pressure, and so much more.
CBD is a familiar ingredient nowadays, but you may be wondering what CBG can do. Similar to CBD, CBG is still being tested for the full range of benefits, but studies are showing its potential to aid in overall health and many common ailments.
From old age to debilitating conditions, the extra strength oil is ideal for optimal therapeutic relief.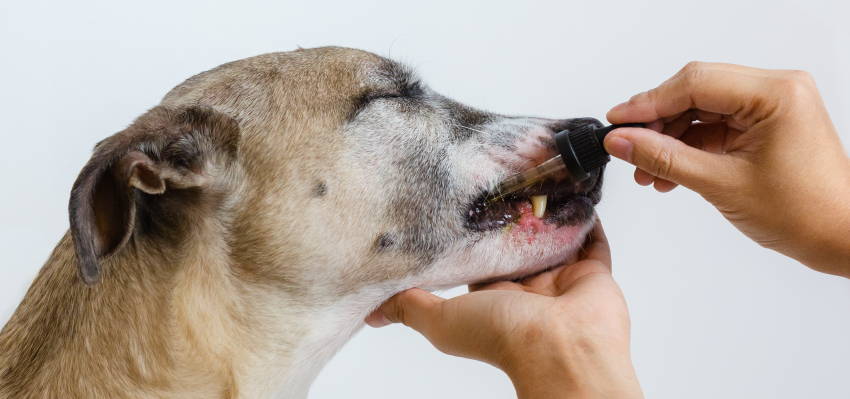 7. How To Reduce Joint Pain
In addition to CBD products, there are ways to ease your pet's joint pain. Lifestyle is important for pain management. Pair these veterinarian-approved tips with our CBD products to improve your pet's quality of life.
Add non-slip surfaces for better mobility and injury prevention

Provide steps and ramps for high areas such as beds, couches, and your car

Give your pet a soft bed to sleep with less pain

Manage your pet's weight to prevent unnecessary pressure on joints
These tips alone won't eliminate joint pain, but they can provide more accessibility and injury prevention. Give your pet the tools to live comfortably and age gracefully.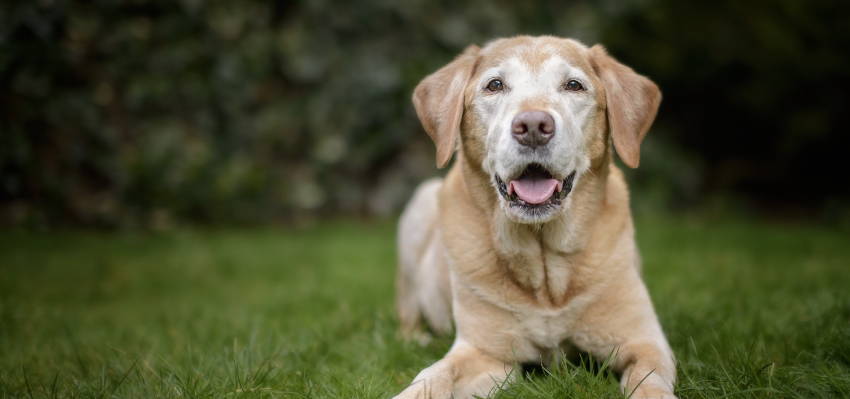 8. Understanding CBD and Pain Management For Your Pet
Bailey's CBD understands that pets are part of the family. Pets naturally age, but joint pain doesn't have to keep your pet down. You can support your pet in their life journey.
As you can see, there is a CBD supplement for every stage of pain and mobility support in your pet's life. We offer the CBD products listed above and more to give your pet an extra boost.
A healthy pet is a happy pet. Don't know how to reduce joint pain with CBD? Try our pet quiz for a personalized recommendation on our CBD products.
These statements have not been evaluated by the Food and Drug Administration. This article is not intended to treat, diagnose, or cure any condition. Please consult a licensed veterinarian before giving your pet supplements or starting new routines.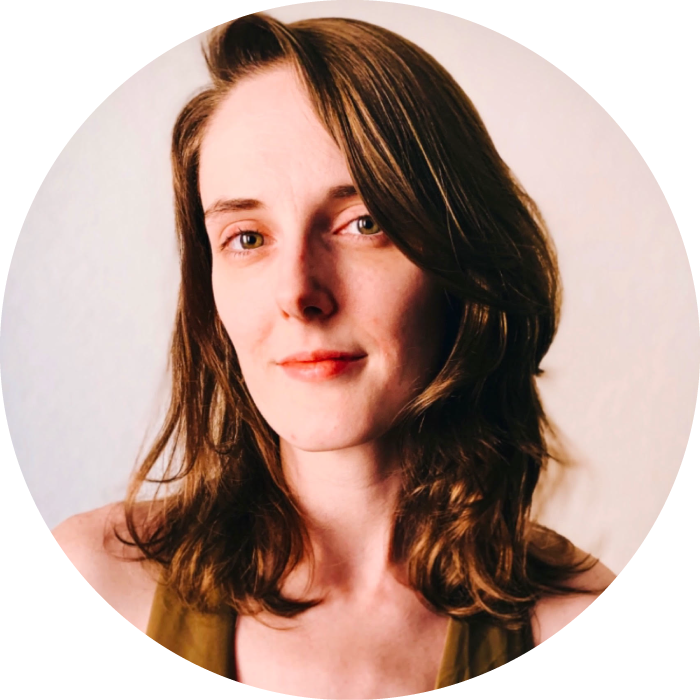 Erica DeLoach
CMT | RYT 200 | MFA
Instagram: @chroniccannafae
Erica (they/them) is a non-binary disabled artist and educator passionate about creating accessible, inclusive, & equitable spaces. They are a certified massage therapist & TCM bodyworker, trauma-informed yoga teacher, voice coach, writer, cannabis educator, performing artist, media manager, and consultant.