ArticleContent
What To Look For In Calming CBD Dog Treats
By Erica DeLoach | Published December 3, 2021
Looking to buy Calming CBD Yummies! for your dog?
1. What To Look For In Calming CBD Dog Treats
The most sold, calming dog treats today are purchased on Amazon or in big-box pet stores, which means they don't contain CBD and only have hemp seed oil at best. This hemp seed oil is then paired with calming ingredients for relaxation.
While those can be effective, hemp seed oil is not as effective as full-spectrum hemp extract with naturally-occuring CBD. Full-spectrum hemp extract interacts with our dog's endocannabinoid system and actively helps support healthy bodily function.
When searching for calming CBD dog treats, look for cold-pressed treats containing full- spectrum hemp extract that is intentionally used in synergy with other active ingredients.
As the popularity of CBD rises, more pet parents realize the importance of supporting small businesses who are transparent, community-involved, and knowledgeable about hemp.
This is where Bailey's steps in!
2. What Are Bailey's CBD Soft Chews?
Most dog treats are baked, causing them to lose much of the starting therapeutic properties. This unfortunately degrades product effectiveness and quality.
Bailey's soft chews are cold-pressed and never baked. This means they keep the abundance of naturally-occurring cannabinoids, terpenes, flavonoids, and other therapeutic properties of hemp. We did this intentionally to retain the minor plant properties in all of our high-quality active ingredients.
Bailey's CBD Soft Chews contain USDA organic, single-sourced full-spectrum hemp extract from a small family hemp farm in Colorado who hand harvests their hemp with love.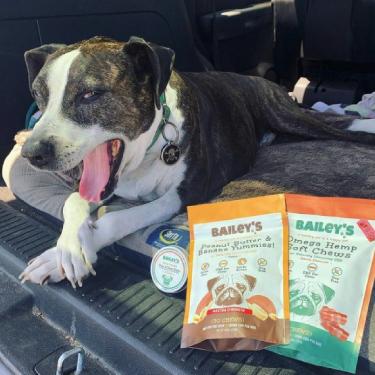 Our soft chews are all available in a small/medium breed variation (3mg CBD per chew) and large breed/extra strength variation (6mg CBD per chew).
Easy to chew, we currently have three options focused on calmness, wellness, and mobility. Each has a favorite therapeutic blend that works with the CBD and other plant compounds for maximum combined effect.
3. Calm: Calming CBD Yummies!
Does your dog deal with separation or travel anxiety, fear of loud noises, nearby fireworks, or general stress? These calming peanut butter and banana chews are true to their yummy claim and may be calling your pet's name! Using CBD for pet stress continues to grow in popularity because of what pet parents find.
Many use Bailey's Calming CBD Yummies! for traveling stress, separation anxiety, hyperactive pups, decreasing aggression, helping dogs sleep through the night, and overall calming support.
These 100% vegan CBD dog chews contain holistic and human-grade active ingredients: tryptophan, valerian root, chamomile, and passionflower. These act in combination with CBD to help promote relaxation in even the most stressed and anxious pups.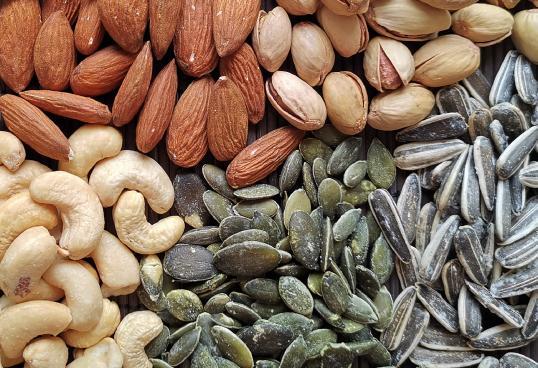 Tryptophan
An essential amino acid obtained nutritionally, tryptophan is involved with creating the hormone serotonin. Elevated serotonin blood levels have shown to reduce behavioral disorders, like separation & travel anxiety.
Studies reveal serotonin supports sleep, pain management, nitrogen balance, wound healing, and bone health. They also found tryptophan helps other essential amino acids become more accessible, potentially helping overall mood and stress hormone production.
Along with dietary control of protein intake, many use tryptophan to help reduce dominance aggression and territorial aggression in dogs.
People and dogs alike often turn to tryptophan for insomnia, depression, and stress. It naturally occurs in certain foods and is taken in supplement form.
Valerian Root (Valeriana Officinalis)
Valerian root is an herbal supplement traditionally used by many people for sedation, insomnia relief, and reducing anxiety & stress. Some even use it to support seizure conditions.
Valerian increases the amount of gamma-aminobutyric acid (GABA) in the brain. GABA prevents unwanted nervous system activity, and low GABA levels are linked to stress, anxiety, and poor sleep. Studies show it contains other antioxidants and acids that may have sleep- inducing and muscle-relaxing effects.
Many of these compounds may also limit excess brain activity in the amygdala, which processes fear & strong emotional stress responses.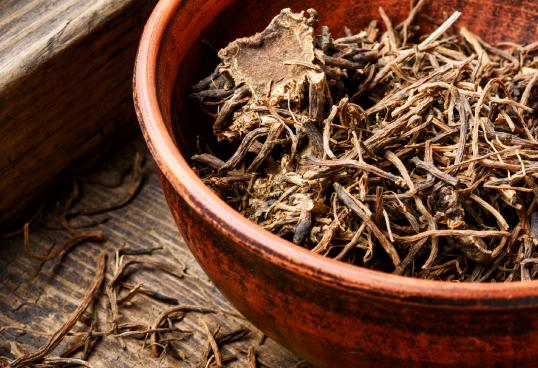 A small percentage of consumers are stimulated by valerian. Like with any herb or supplement, it's important to always consult a licensed veterinarian before trying anything new.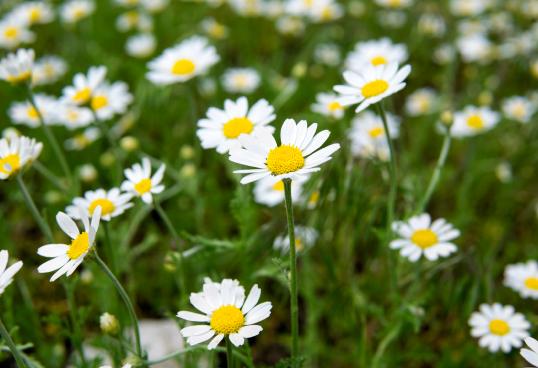 Chamomile (Matricaria Chamomilla)
Chamomile is an herb in the daisy flower family, commonly used in humans & dogs (in smaller amounts) for mild sedation, anxiety support, anti-inflammation, gastrointestinal disorders, and muscle relaxation.
It contains terpenes and flavonoids found in hemp, including bisabolol. Bisabolol is regularly explored for potential anti-fungal, antibacterial, antioxidant, and pain-relieving properties.
Passion Flower (Passiflora Incarnata)
A floral herb enjoyed for its flavor, passionflower is a popular choice when it comes to anxiety and sleeplessness.
Biochemical studies show passionflower contains natural flavonoids that strengthen the effectiveness of GABA brain receptors, which we know aids relaxation and stress relief.
Our gut creates most of the body's serotonin, explaining why some experience stomachaches or gastrointestinal issues when anxious.
Passionflower raises levels of serotonin and dopamine, potentially increasing mood & temperament - and soothing the tummy. It's been used for stomach ulcer alleviation, which can cause or be caused by stress.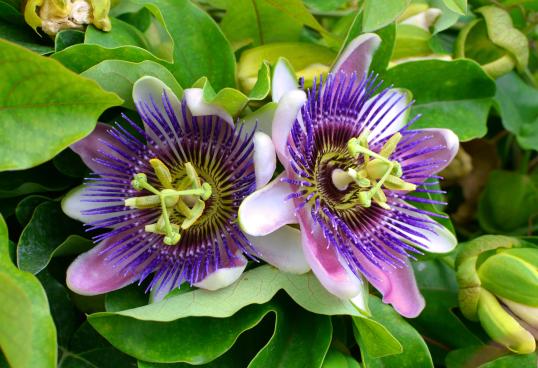 4. What Else To Look For In Calming CBD Dog Treats
In addition to full-spectrum hemp extract and active ingredients that have not been degraded by heat, what else should we look for in calming CBD dog treats? Keep reading to find out!
5. Third Party Lab Tests For CBD Dog Treats
Third party lab test results should ALWAYS be easily accessible for all CBD pet products. Third party lab tests for CBD pet treats are necessary so we know they contain the advertised potency and other plant compounds. It also confirms the CBD treats were tested for solvents, mold, pesticides, or other harmful additives that can negatively impact our dog's health.
Bailey's Calming CBD Yummies! and all other CBD pet products are tested with the third party lab, Cannalysis, to ensure potency is where it should be. Test results are easily accessible and displayed directly on our website.
6. Unbiased Reviews For CBD Pet Products
Look for CBD brands with many unbiased customer reviews. Check their website to see if they offer customer reviews and look for outside reviews from consumers online & on media.
Bailey's has a list of updating customer reviews on our website and verified unbiased brand reviews can be found on our Trustpilot page, where we currently have 500+ five star reviews. We encourage all customers to share honestly about their experiences with us and online!
7. Money Back Guarantee For CBD Dog Treats
Having a money back quality assurance guarantee can be important and very helpful. This reassures the consumer of the company's trust in product quality and gives the consumer time to see if the product truly works for them.
Bailey's CBD has a 30-day money back guarantee on all CBD pet products. If a customer is not satisfied with their product in the first 30 days, we refund 100% of the purchase price.
8. Bailey's Calming CBD Dog Treats
After noticing the lack of calming CBD dog treats out there, we decided it was time to create our own blend focused on relaxation, and we couldn't be happier with it.
All Bailey's CBD pet products are veterinarian-formulated, lab tested, nonGMO, and personally used by us - so you and your dog can rest easy at night.
These statements have not been evaluated by the Food and Drug Administration. This article is not intended to treat, diagnose, or cure any condition. Please consult a licensed healthcare physician before consuming new supplements or herbs.
Looking to buy Calming CBD Yummies! for your dog?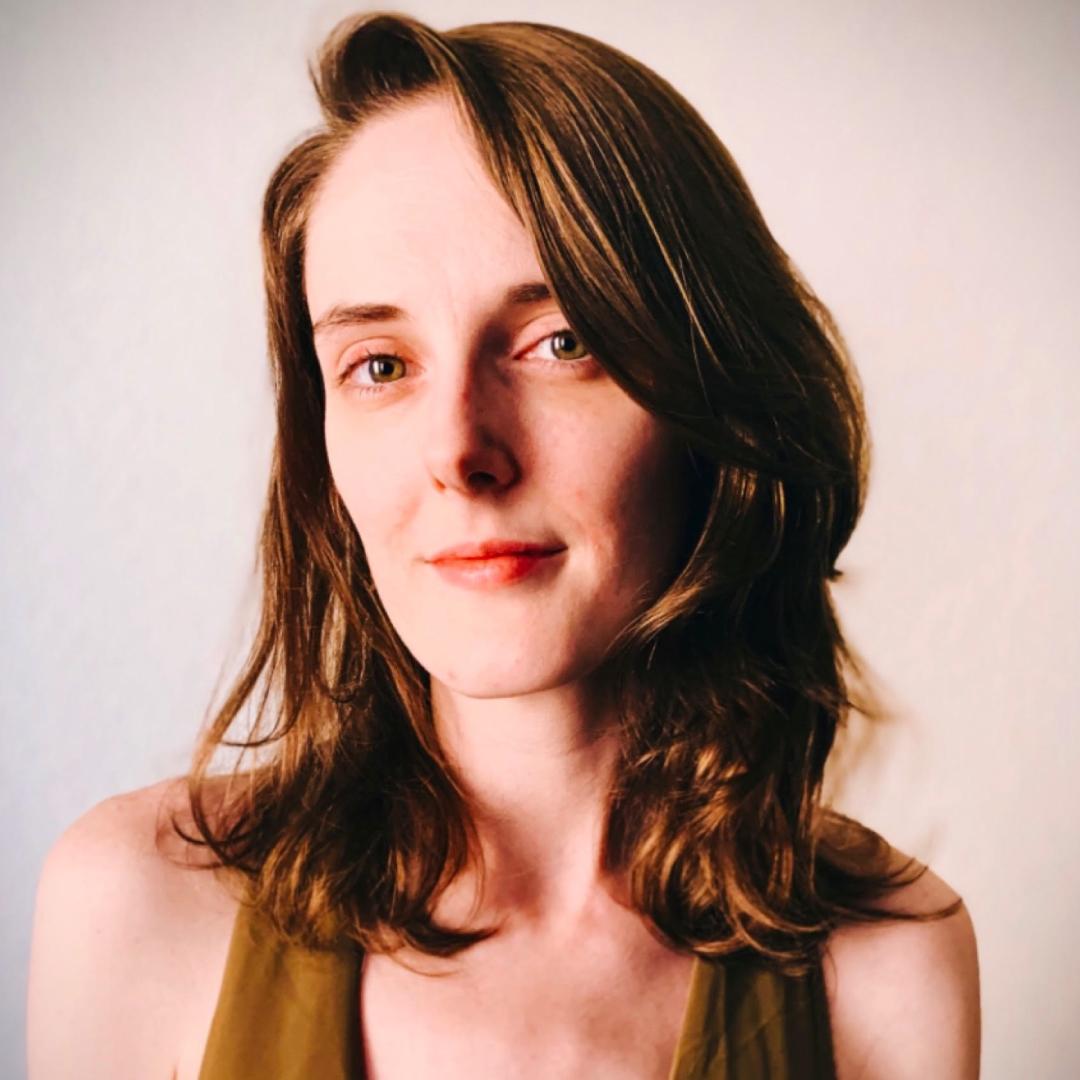 Article Written By:
Erica DeLoach
CMT | RYT 200 | MFA
www.vishuddhavision.com
Instagram: @vishuddhavision
Erica (they/them) is a non-binary disabled artist and educator passionate about creating accessible, inclusive, & equitable spaces. They are a certified massage therapist & TCM bodyworker, trauma-informed yoga teacher, voice coach, writer, cannabis educator, performing artist, media manager, and consultant.
How Can We Help?
Monday - Friday 8AM - 8PM CST