Best CBD Dog Treats For Dogs With Mobility Issues
Reading Time: 7-8 Minutes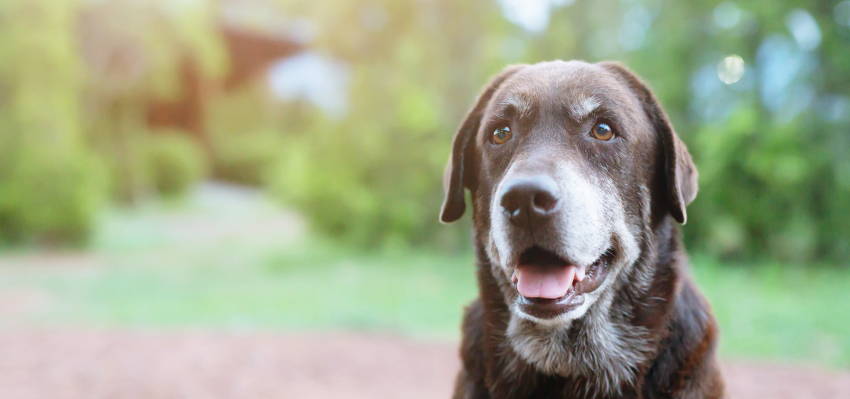 1. Best CBD Dog Treats For Dogs With Mobility Issues
The amount of CBD products available can sometimes be overwhelming, let alone the CBD pet products out there. More CBD pet companies join the hemp industry daily. There are countlessCBD dog treats for dogs with mobility issues, but how do we know which to trust? What should we look for when vetting CBD pet products?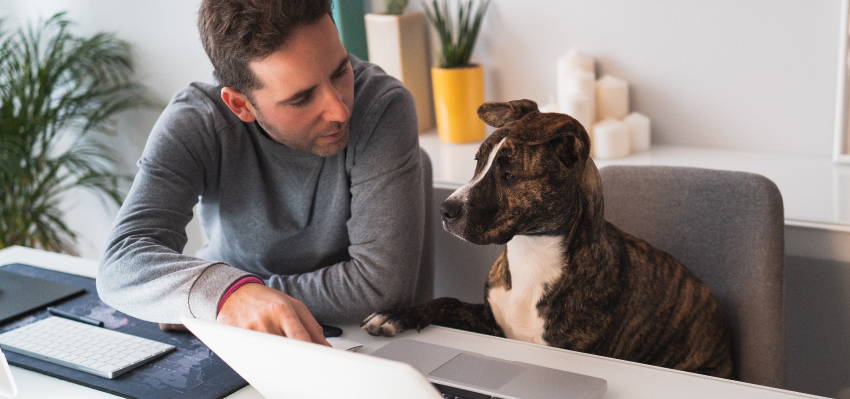 2. What Do I Look For In CBD Pet Products?
It's important to find a transparent CBD brand who is honest about their manufacturing process, customer feedback, well-educated about hemp, and cares about product quality. Look for brands with many unbiased customer reviews and third party lab product testing. Check the brand's website to see if they offer a list of customer reviews and look for outside reviews from consumers online & on media.
Third party lab tests are a vital way to know your pet's CBD treats or CBD oil have the advertised milligram amount of CBD, and have been tested for solvents, mold, pesticides, and other harmful additives.
Third party lab test results should always be readily available for allCBD products.Having a money back quality assurance guarantee is also important. This reassures the consumer of the company's trust in product quality and gives the consumer time to see if the product truly works for them.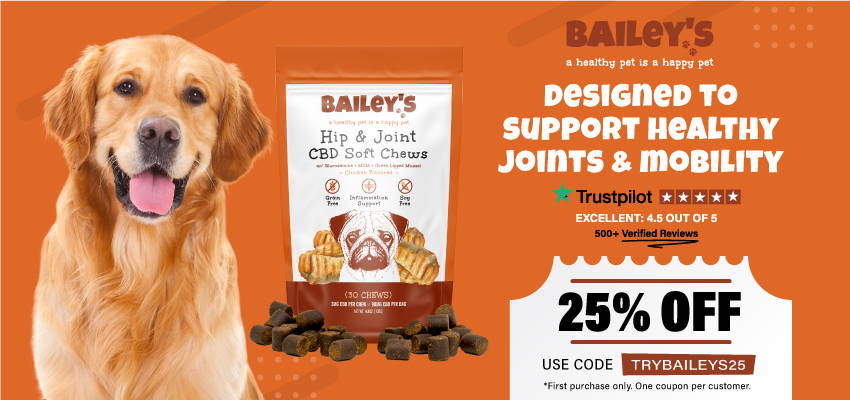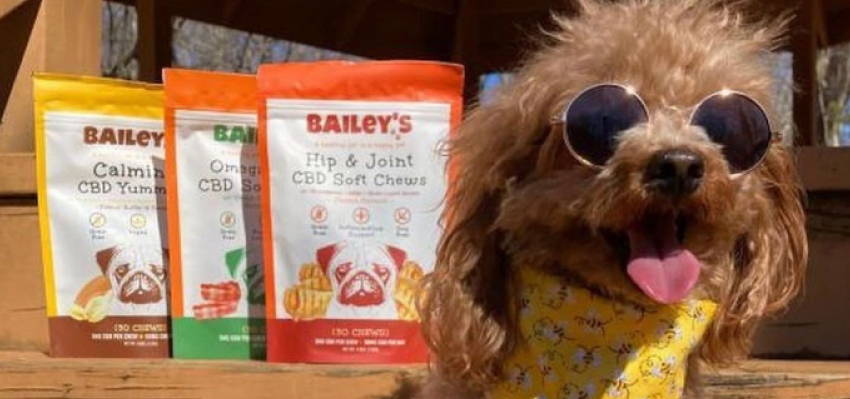 3. Bailey's CBD Pet Products
Bailey's CBD believes in the importance of all the above. We have a list of updating customer reviews and encourage customers to share honestly about their experiences with us & online!
All Bailey's CBD pet products are tested with the third party lab, Cannalysis, to make sure our potency is where it should be. Test results are easily accessible and displayed directly on our website. We also have a 30-day money back guarantee. If a customer is not satisfied with their product in the first 30 days, we refund 100% of the purchase price.
Bailey's CBD products use subcritical c02 USDA organic hemp extract that is rich with minor & acidic cannabinoids, terpenes, and flavonoids for optimal therapeutic value. We get this hemp from Mother Moon Hemp Co, our single-sourced farm partner in Colorado.
Mother Moon Hemp Co. is a USDA organic 3-acre small family hemp farm who grows medicinal-quality hemp that they hand-harvest & hang-dry, instead of machine-harvesting/drying like most big corporations. This ensures our product's effective, high quality.
4. Bailey's Hip & Joint CBD Soft Chew Treats
Many dog breeds are highly predisposed to hip dysplasia, which causes pain, joint wear, and joint degeneration. They also deal with arthritis, chronic pain, joint issues, and various things that impact or limit mobility.
Our Hip and Joint CBD soft chews for dogs are packed with ingredients to support their hip & joint function and promote healthy mobility.
Some reasons people choose Bailey's Hip & Joint CBD Soft Chews:
● Mobility support
● Graceful aging for pets
● Support for dogs predisposed to hip & joint conditions due to breed
Made with glucosamine, MSM, green lipped mussel, and occurring CBD, these yummy chicken-flavored soft chews are intended to encourage healthy mobility & joint function in dogs.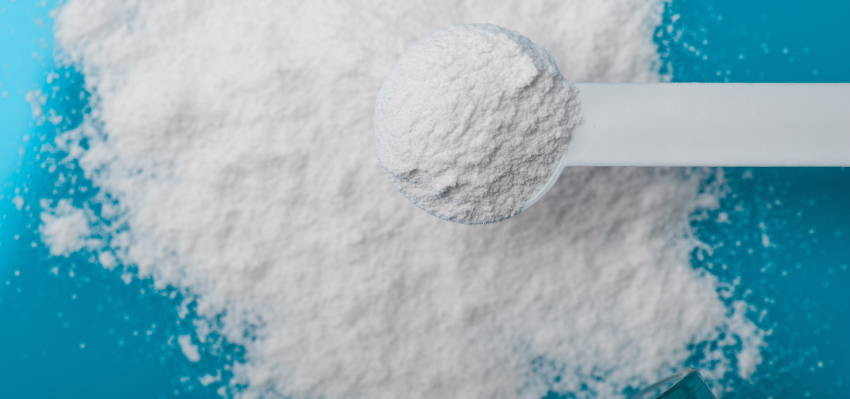 Glucosamine is a compound naturally found in the body that produces other chemicals vital for building tendons, ligaments, cartilage, and the thick fluid around joints.
Joints are cushioned by surrounding fluid and cartilage. In those with osteoarthritis, cartilage breaks down, causing joint friction, stiffness, and pain.
People use glucosamine to alleviate and slow symptoms associated with osteoarthritis & hip dysplasia. This compound naturally promotes proactive wellness, especially mobility health.
Chicken's feet is an abundant source of glucosamine, which means the chicken flavor was a no-brainer!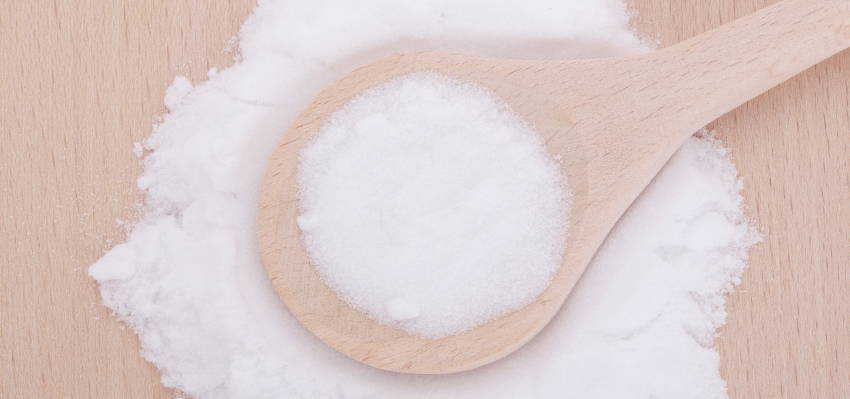 MSM is a sulfur-containing compound found in plants, animals, and humans. An antioxidant, it flushes out the body's waste & toxins, improving cell function. MSM also helps enhance other vitamins and supplements due to its detoxifying effects.
In supplement form, it's chosen for reducing pain and inflammation, which may lead to less disease & healthier bodily function.
We added this plant-based ingredient to help reduce pressure in our pet's cells and allow more nutrient absorption. Proper nutrient absorption allows the body to protect itself.
A natural filter in seawater, green lipped mussels retain a multitude of essential nutrients, including ETA-rich omega 3 fatty acids. They contain amino acids for energy & immune system support, enzymes for gastrointestinal health, antioxidants for heart health, chondroitin for inflammation, and hyaluronic acid for joint health.
Green lipped mussels are packed with crucial vitamins & minerals like vitamin C and E, selenium, manganese, zinc, iodine, copper, and more. Many of these compounds are also important for thyroid health, which directly affects joint & mobility function.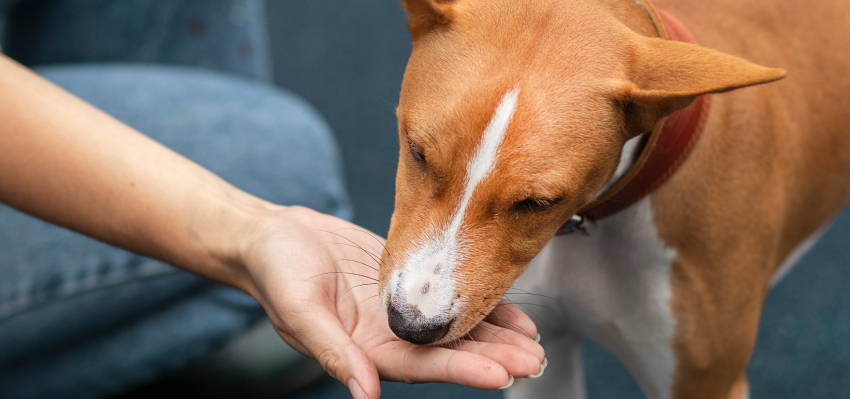 8. Soft vs Hard CBD Dog Chews
While some dogs may enjoy and have no issue with hard treats, soft chews are more accessible for all joint function & body abilities. If a dog is struggling with joint function and pain, that likely includes their jaw muscles & joints. A softer texture is simply easier to eat, chew, and break apart if needed.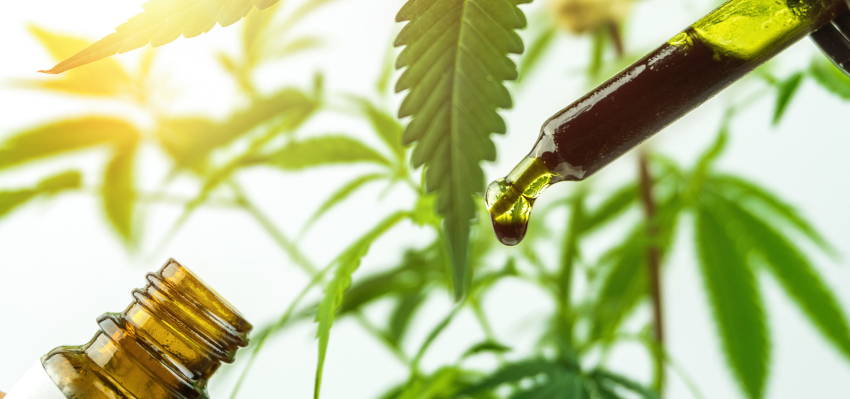 Full-spectrum hemp is an excellent way for pets to get high doses of CBD and the full plant benefits. Bailey's full-spectrum hemp products for pets are non-intoxicating and made with naturally-occuring CBD from hand-harvested hemp.
Full-spectrum hemp extract has all of the cannabinoids, terpenes, terpenoids, flavonoids, and other hemp compounds. It contains more than simply cannabidiol (CBD). It includes all cannabinoids found in hemp, such as CBN, CBG, CBC, and more.
Hemp also contains terpenes, terpenoids, flavonoids, and many other plant compounds. Many of these compounds have their own therapeutic effects that work with the cannabinoids. For example, terpenes & flavonoids primarily give hemp its scent & taste, but they interact with the body too like CBD.
All these hemp components work together (known as synergy) to enhance and amplify each other's individual effects (known as the entourage effect).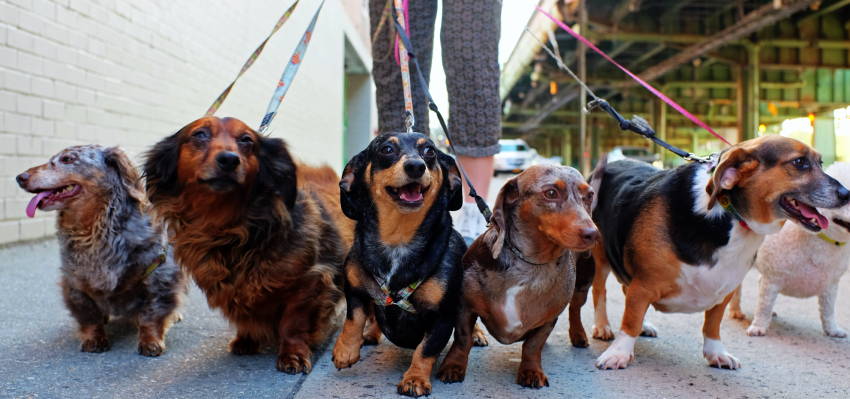 10. What Is The Entourage Effect?
The Entourage Effect is when compounds interact, enhance, and amplify each other's individual effects. This synergy is well-known with hemp. Cannabinoids like CBD, CBN, andCBG work together with terpenes, flavonoids, and more to make the other stronger.
When our dog consumes hemp, they consume over hundreds of plant compounds. Each compound has specific effects that work with their endocannabinoid system. Each compound's behavior may change when present with other compounds. This is known as the entourage effect.
Because of the entourage effect, full-spectrum CBD products provide the full benefits of the plant. Research shows individual hemp components work more strongly when combined together, instead of when acting alone. Studies explore how full-spectrum CBD provides higher relief for most subjects, compared to CBD isolate. Studies also show full-spectrum hemp enhances effects with increased dosages, while CBD isolate effects remain consistent.
Even though this applies to compounds within one plant, it can apply to those found in different sources. Hemp compounds can meet compounds like glucosamine, MSM, and green lipped mussel - and work together to be their "best selves."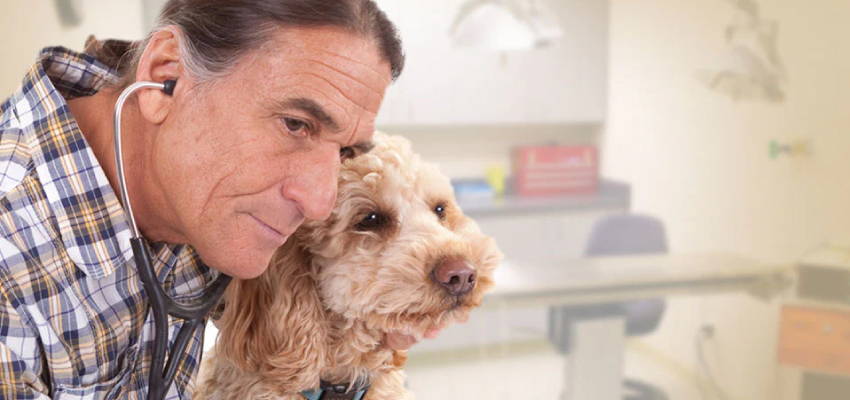 11. Veterinarian-Formulated CBD Pet Products
Under the guidance of veterinarian Dr. Robert Silver, Bailey's CBD combined the synergy of CBD-rich hemp with quality compounds to create an even more powerful synergy for our CBD dog treats. Mixed with our pups' favorite flavors!
Looking for mobility support from a trusted CBD pet company who values you, your pet, product quality & effectiveness, and transparency? Bailey's CBD has plenty of CBD soft chews and more to choose from.
These statements have not been evaluated by the Food and Drug Administration. This article is not intended to treat, diagnose, or cure any condition. Please consult a licensed veterinarian before giving your pet supplements or starting new routines.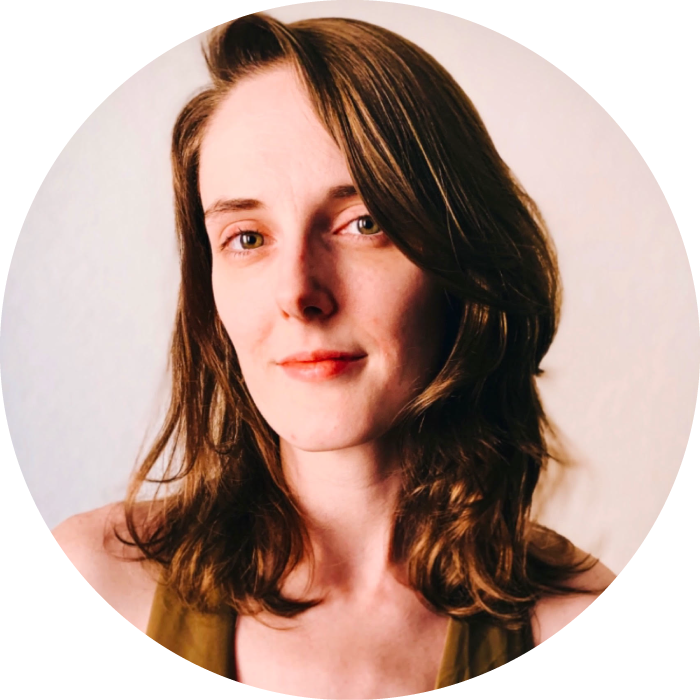 Erica DeLoach
CMT | RYT 200 | MFA
Instagram: @chroniccannafae
Erica (they/them) is a non-binary disabled artist and educator passionate about creating accessible, inclusive, & equitable spaces. They are a certified massage therapist & TCM bodyworker, trauma-informed yoga teacher, voice coach, writer, cannabis educator, performing artist, media manager, and consultant.