CBD & Mobility Support for Aging Pets: Enhance Comfort & Movement
Reading Time: 7-8 Minutes
Aging in both humans and animals can often cause slowness in movement, painful hip, joint, & osteoarthritic conditions, or deterioration of mobility. This can be painful and heavily impact our pet's quality of life.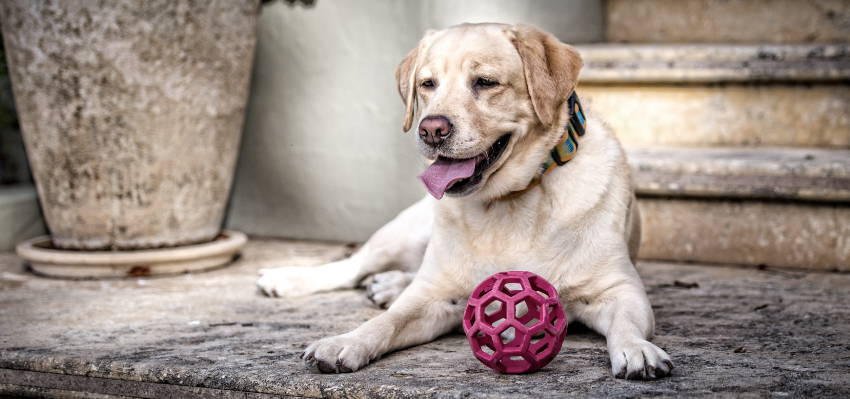 1. Can CBD Help Improve Mobility In Pets?
The endocannabinoid system (ECS) plays a vital role in pain regulation, joint function, bonehealth & repair, inflammation, immune response, cognition, motor skills, endocrine health, & much more.
Since CBD is a phyto-cannabinoid that interacts with the ECS and supports homeostasis, manyparents use CBD to help improve their aging pets' mobility, joint & bone pain, general health,and overall quality of life.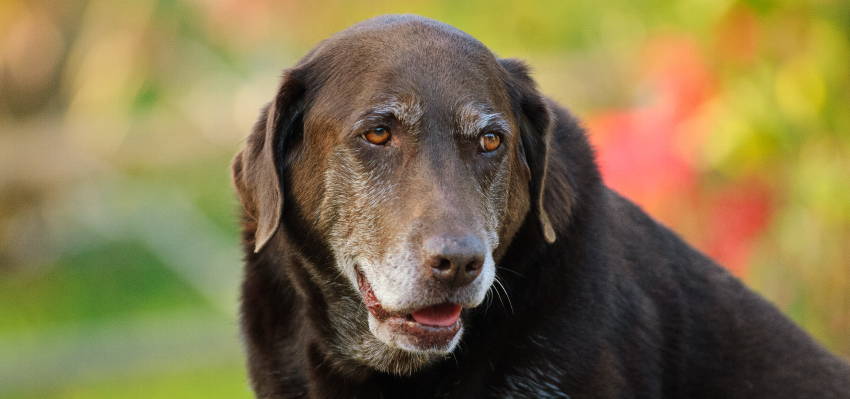 2. CBD For Maintaining HomeoStasis In Aging Pets
Homeostasis is our pet's most balanced, inner physiological state. It's when their bodily systems& organs are functioning and communicating efficiently. It maintains body stability in internal and external environments. This means it helps organ function, monitors changes within internal systems, and restores balance when needed.
Homeostasis is a state of equilibrium maintained by the body's ECS. It is how our pets grow and live, helping avoid what negatively impacts their immune health.
Cannabinoids play important roles in maintaining this equilibrium. When the body needs internal balance, it creates its own cannabinoids. These cannabinoids communicate between cells, helping support healthy bodily function. Our pet's body naturally produces endo-cannabinoids, while plants (like hemp) contain phyto-cannabinoids.
The ECS is composed of cannabinoid receptors found throughout the body, bones, bodilysystems, and major organs. Endo-cannabinoids, phyto-cannabinoids (like CBD), and other hemp plant compounds interact with these receptors.
Many animals and people struggle producing their own endo-cannabinoids as they age. When a body doesn't make enough endo-cannabinoids, this can cause mobility issues, painful symptoms, health conditions, chronic illness, and more. When a pet experiences endocannabinoid deficiency, parents often supplement with phyto-cannabinoids (CBD, CBN, CBG, etc). Endocannabinoid deficiency is one of many things that can disrupt homeostasis.
CBD & hemp can improve homeostasis in aging pets by helping their body communicate vital messages and encouraging proper organ function. A balanced homeostasis supports healthy mobility in all pets.
This means being proactive by giving our pet CBD daily can also help prevent mobility issues and other health problems.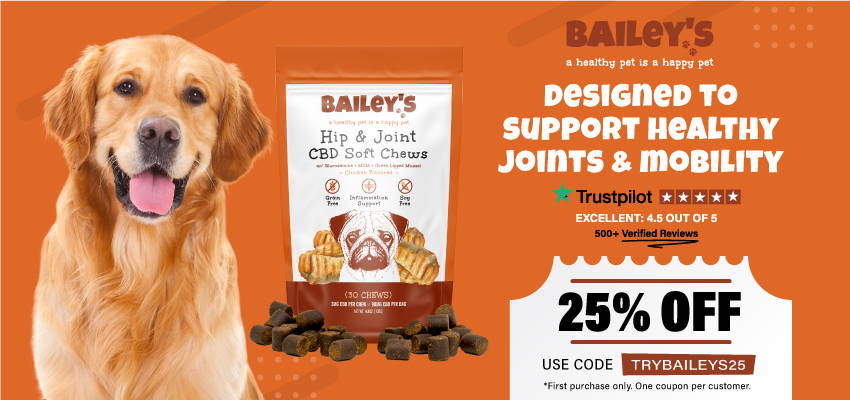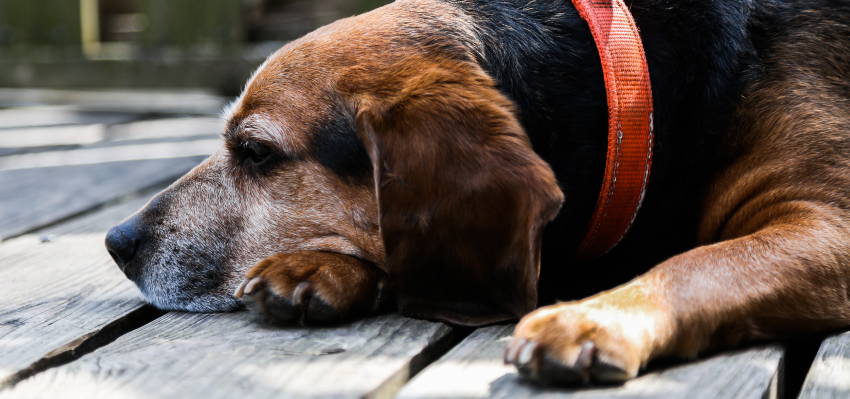 3. CBD For Arthritis, Osteoporosis, and Joint Pain In Aging Pets
Like people, some pets develop arthritis as they get older.Arthritis is a painful, degenerative joint disease that worsens over time. It mainly affects weight-bearing joints, like the hips, knees, elbows, and shoulders.
Arthritis can cause fluid loss, cartilage wearing away, abnormal bone growth, pain, stiffness, inflammation, and decreased motion.
An overactive GPR55 receptor is associated with osteoporosis and cancer cell growth. This receptor helps modulate blood pressure, bone density, other physiological processes, and promotes osteoclast cell function. CBD is a GPR55 antagonist, which means it blocks GPR55signaling.
As a GPR55 antagonist, CBD may help arthritis and joint pain by decreasing bone reabsorption and cell proliferation in pets with arthritis, osteoporosis, and other harmful bone conditions that impact mobility & quality of life.
CBD also binds to the TRPV1 receptor, which regulates pain perception, body temperature, and inflammation. When CBD binds to TRPV1, it can influence pain and may ease symptoms related to limited mobility.
CBD and other hemp compounds are commonly used as a pain-reliever for various conditions. Many pet parents choose CBD to help with their pet's relaxation, muscle spasms, nerve pain, and joint pain.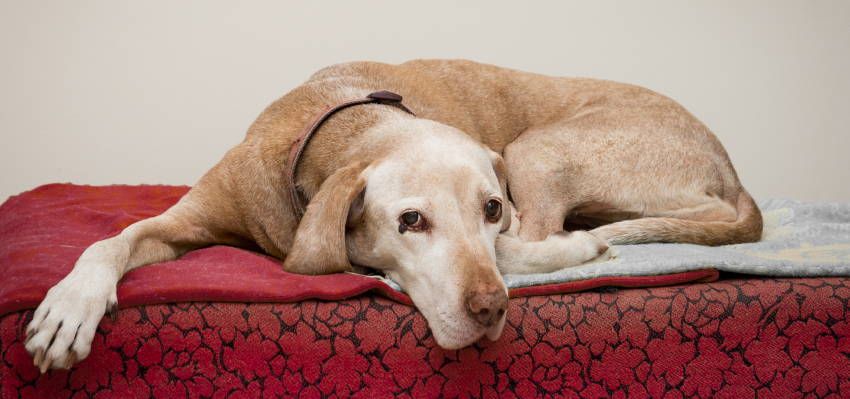 4. CBD For Inflammation In Aging Pets
A common cause of mobility loss and chronic pain in aging pets is inflammation.
The immune system controls the balance of inflammation. When that inflammation is excessive, it creates health problems that can affect joint pain, movement, wound healing, and bone strength. All of these majorly impact mobility. This can lead to a lower immune system unable to protect the body against illness, injury, and threats.
CBD is regularly used for reducing inflammation due to its interaction with white blood cells & its activation of the TRPV2 protein.
The immune system is also located in the gut, and CBD is used to support gut health.Consistently giving our pet CBD may help the immune system communicate properly with the rest of the body. This strengthens its ability to protect itself from outside threats and deterioration.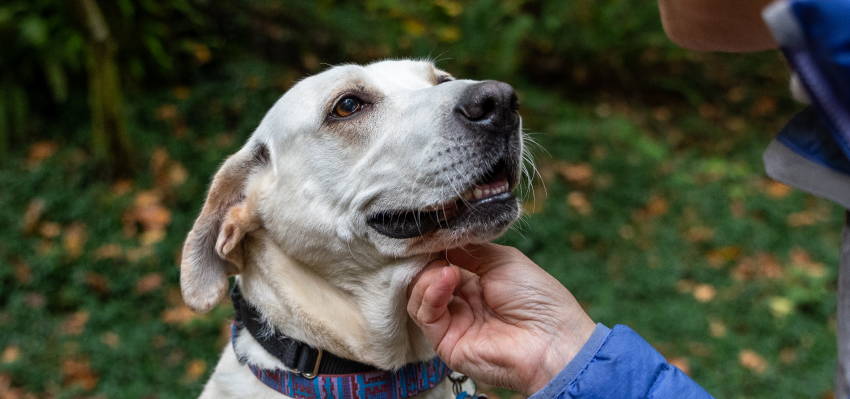 5. CBD For Motor Skills and Muscle Spasms In Aging Pets
Research explores CBD's potential to improve locomotive abilities. Studies show CBD improved mobility and motor function in animals suffering from painful degenerative disc diseases that affected locomotive skills. It also appeared to reduce damaged tissues and help them repair.
Muscle spasticity is another motor disorder causing involuntary muscle contractions that cause muscle stiffness. Many studies show CBD's potential to reduce muscle spasticity and improve motor control.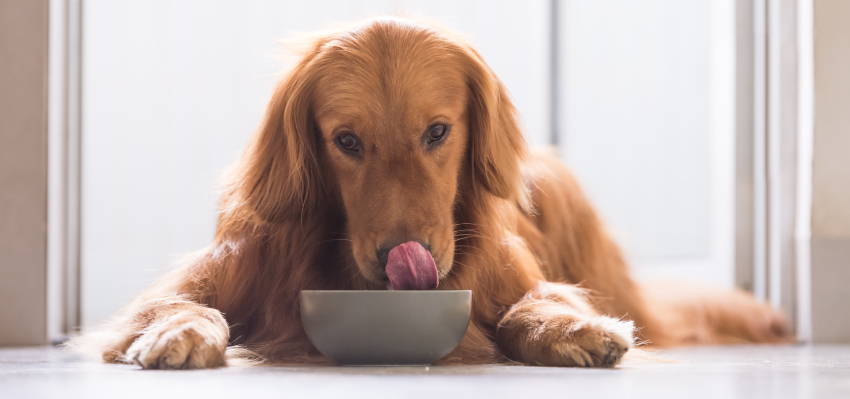 6. CBD For The Endocrine System In Aging Pets
The ECS heavily regulates the endocrine system. The endocrine system is a network of organs and glands that controls hormone production within the body. It sends certain levels of those hormones to specific organs and tissues that the body needs to function properly.
Too-high or too-low hormone levels sometimes cause easy bone/muscle injuries, impaired mobility, or pain in the nerves, muscles, & bones.
Cannabinoid receptors are found in most endocrine organs, which makes CBD an ideal choice for those suffering from endocrine dysfunction.
7. CBD Pet Products For Aging Pets
There are countless CBD pet products out there! The most important part of choosing the right one for your pet includes finding companies who care. Always look for third-party lab tests and unbiased reviews.
Bailey's CBD pet products are made under the advisory of respected veterinarian, Dr. Robert J Silver, DVM. We use USDA organic, single-sourced hemp from a local family farm in Colorado.All CBD products are lab-tested with a 30-day money back guarantee because we want the best for our best friends.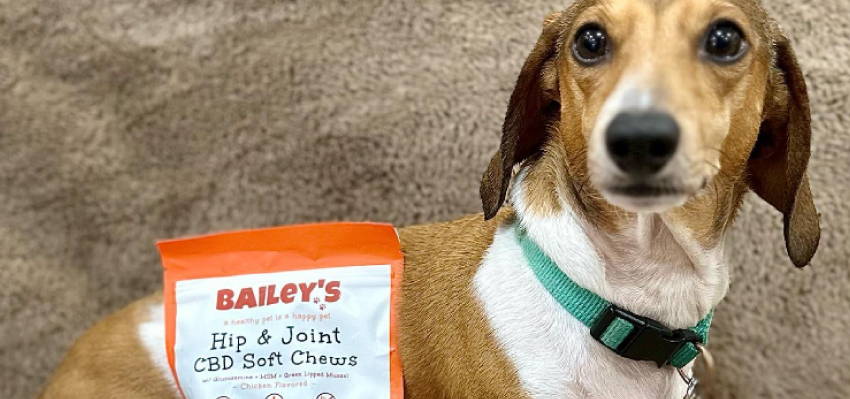 8. CBD Treats For Aging Pets
CBD pet treats are a delicious, easy way to give our pets specific doses of hemp.
Bailey's CBD soft chew treats are cold-pressed and never baked. This means they keep the abundance of natural cannabinoids, terpenes, flavonoids, and other therapeutic properties found in hemp.
One of our favorite wellness blends, Bailey's Hip & Joint CBD Soft Chews work with CBD and other plant compounds for maximum relief in aging pets with hip and joint pain or mobility issues. These tasty, chicken-flavored soft chews are made with glucosamine, MSM, green lipped mussel, and occurring CBD.
A few reasons people choose Bailey's Hip & Joint CBD Soft Chews are:
● Mobility support
● Graceful aging for pets
● Comfort for arthritic pets
● Support for dog breeds predisposed to hip and joint conditions
● Hip dysplasia that causes pain, joint wear, and joint degeneration
These CBD dog chews are packed with carefully-chosen ingredients to support your dog's mobility and hip & joint function.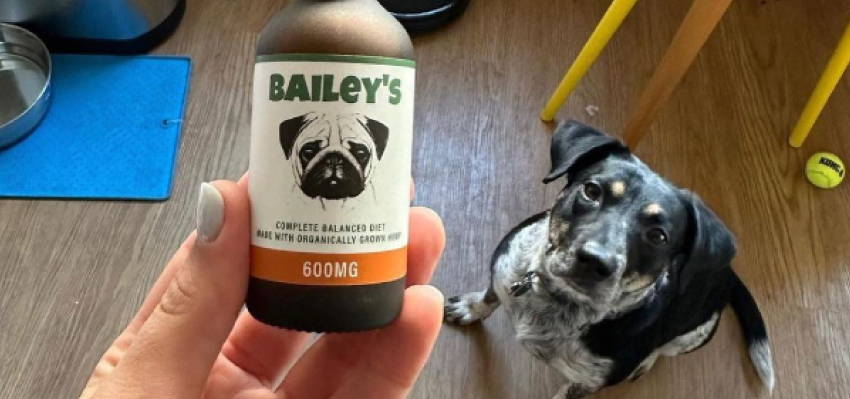 9. CBD Oil For Aging Pets
CBD oils are sublingual oils with concentrated amounts of CBD. Pet parents can put them directly in their pet's mouth, on top of treats, mixed in food, or on a paw to be licked.
Full-spectrum hemp oils are an excellent way for pets to get high doses of CBD and the full plant benefits. Bailey's full-spectrum hemp oil for pets is non-intoxicating and made with occurring CBD from hand-harvested hemp.
Full-spectrum hemp extract has all of the cannabinoids, terpenes, terpenoids, flavonoids, and other hemp compounds. These work together (known as synergy) to enhance and amplify each other's individual effects (known as the entourage effect).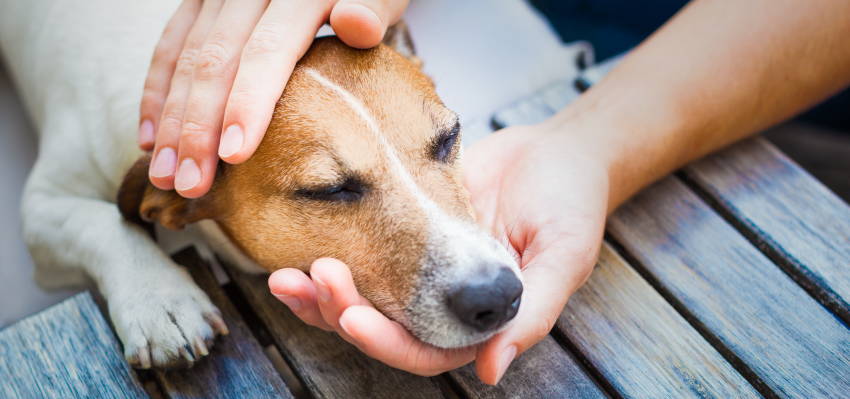 Bailey's CBD also has a high-CBG oil for dogs. Known as "the mother of all cannabinoids", CBG plays a big part in hemp's benefits.
Still being studied, CBG is especially appealing for pets because of its non-psychoactive nature. Research explores its benefits for neurological diseases, skin disorders & infections, chronic pain, bone repair, high blood pressure, inflammation, gastrointestinal issues, glaucoma, seizures, and so much more.
The possibilities of CBG for pain relief and mobility support are very exciting!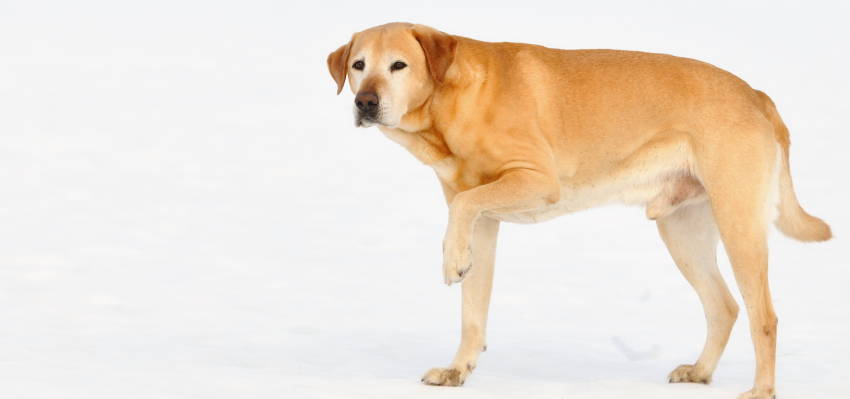 11. How Else Can I Help My Aging Pet With Mobility Support?
We want nothing more than for our pets to always be comfortable and happy. As they age, we want them to know only the love they give us daily.
In addition to consistent, proactive CBD use, we can make sure they have cozy bedding, a safe environment, healthy playtime, nutritious meals with quality & non-inflammatory ingredients, a trusted veterinarian, loving time with their parents, and lots of kisses!
These statements have not been evaluated by the Food and Drug Administration. This article is not intended to treat, diagnose, or cure any condition. Please consult a licensed veterinarian before giving your pet supplements or starting new routines.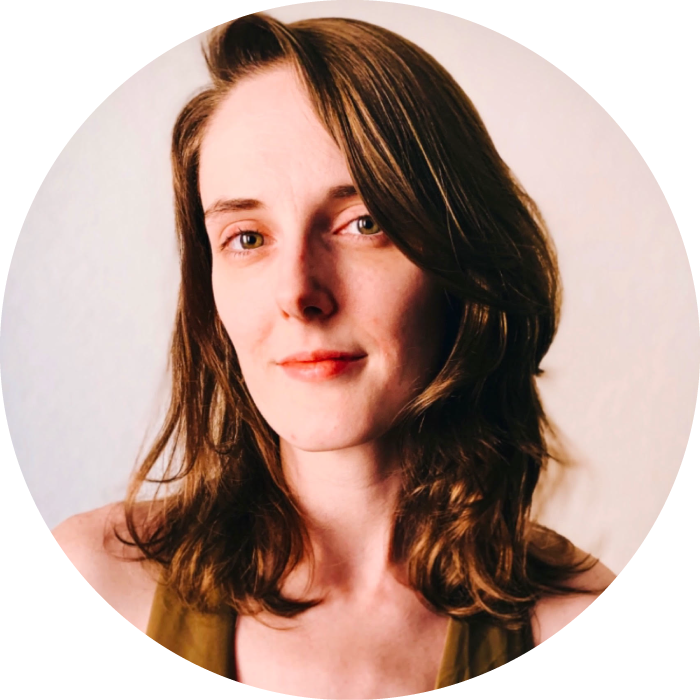 Erica DeLoach
CMT | RYT 200 | MFA
Instagram: @chroniccannafae
Erica (they/them) is a non-binary disabled artist and educator passionate about creating accessible, inclusive, & equitable spaces. They are a certified massage therapist & TCM bodyworker, trauma-informed yoga teacher, voice coach, writer, cannabis educator, performing artist, media manager, and consultant.